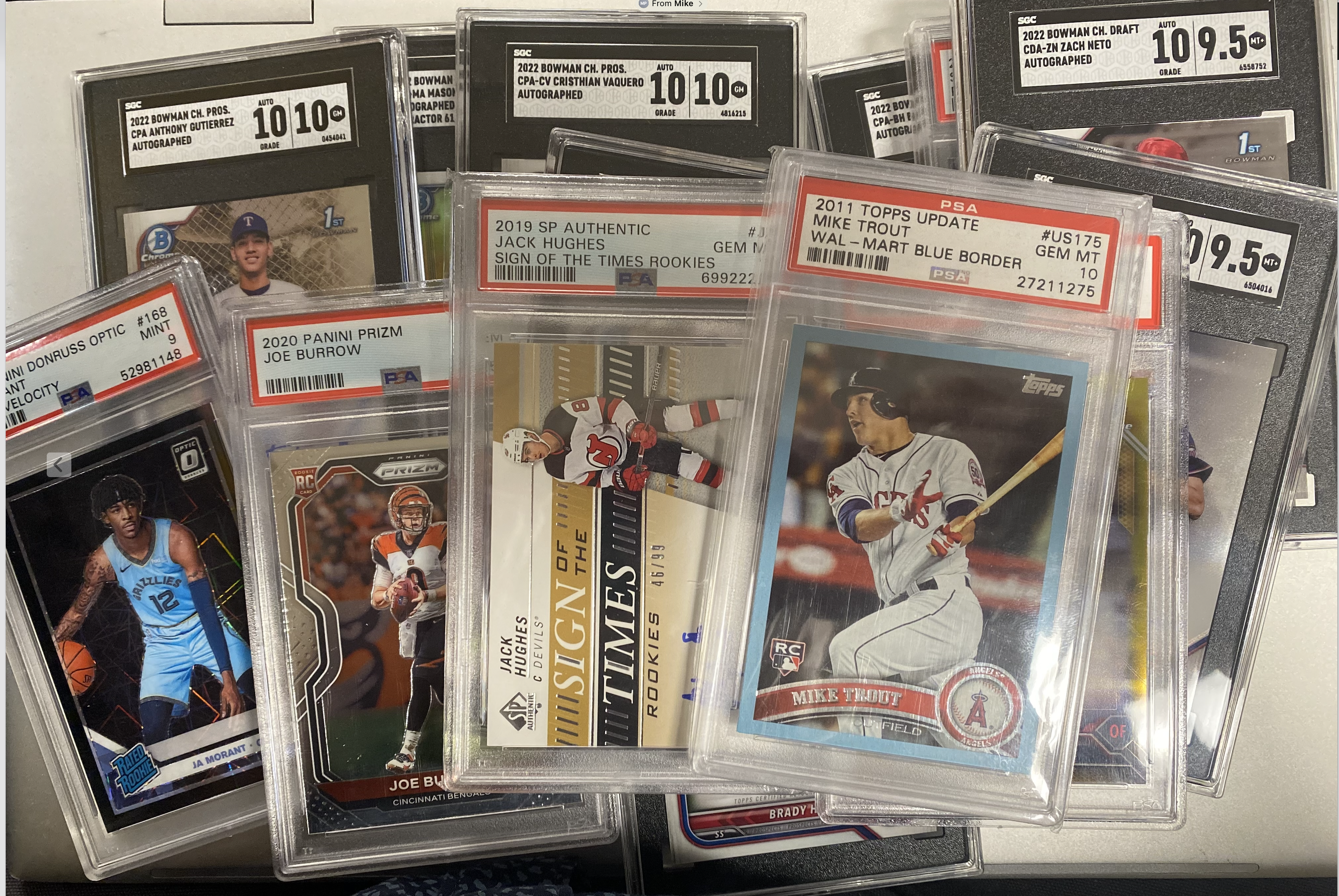 Scott called us with a collection he needed to sell for tax purposes. Over 350 graded cards and hundreds  of raw cards. Mike drove 3-1/2 hours each way and handed Scott a bank check for over $50K. Long day for Mike, but nice payday for Scott. The Road Warrior is always on the move and ready to come to you with a big check.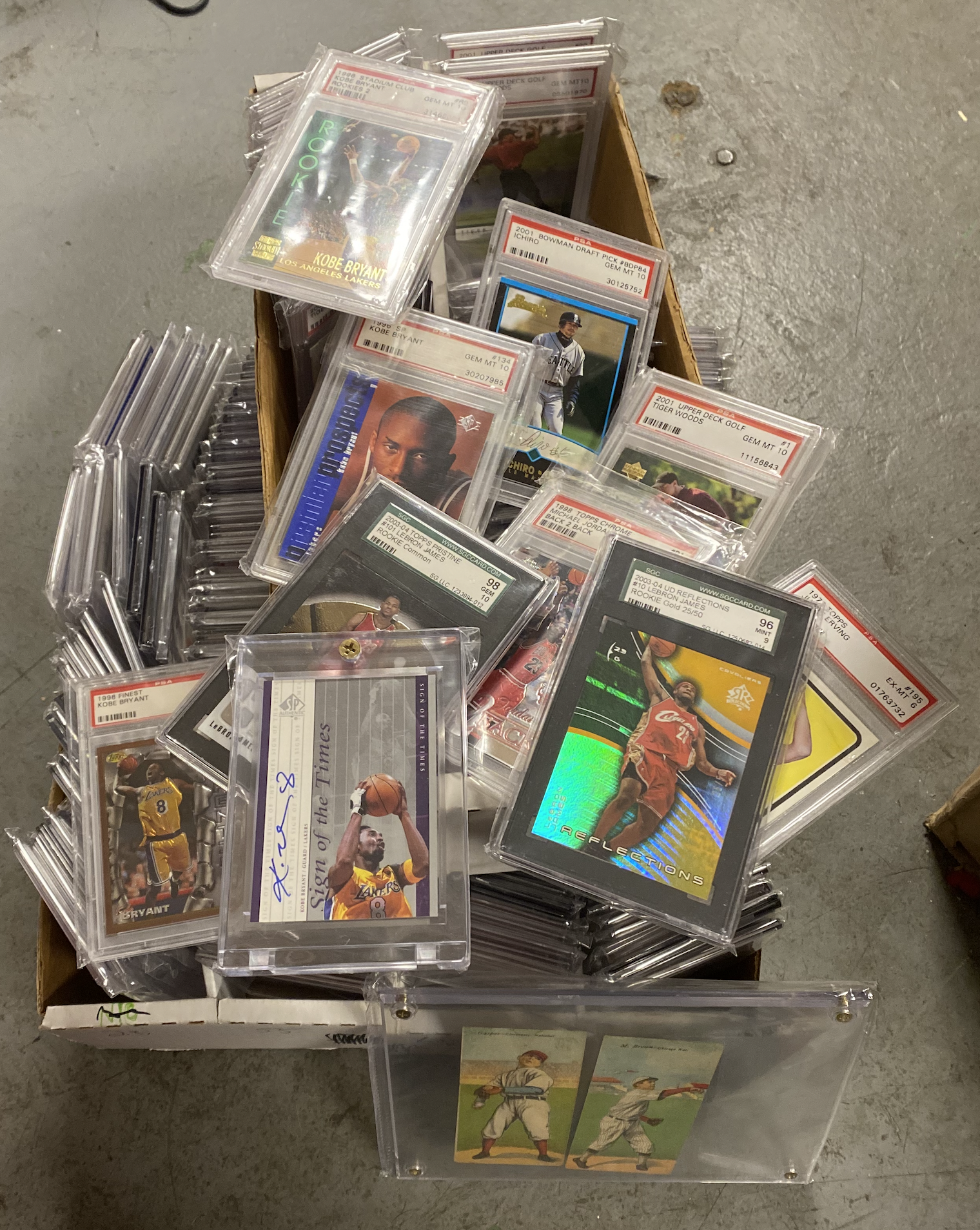 Wayne came to us with a dilemma, 3 kids about to start college and his wife wanting more space in their house! After two car fills, including over 250+ graded cards, many framed memorabilia pieces, dozens of signed balls and even a signed photo of General MacArthur we helped pay some college tuition – and possibly saved a marriage!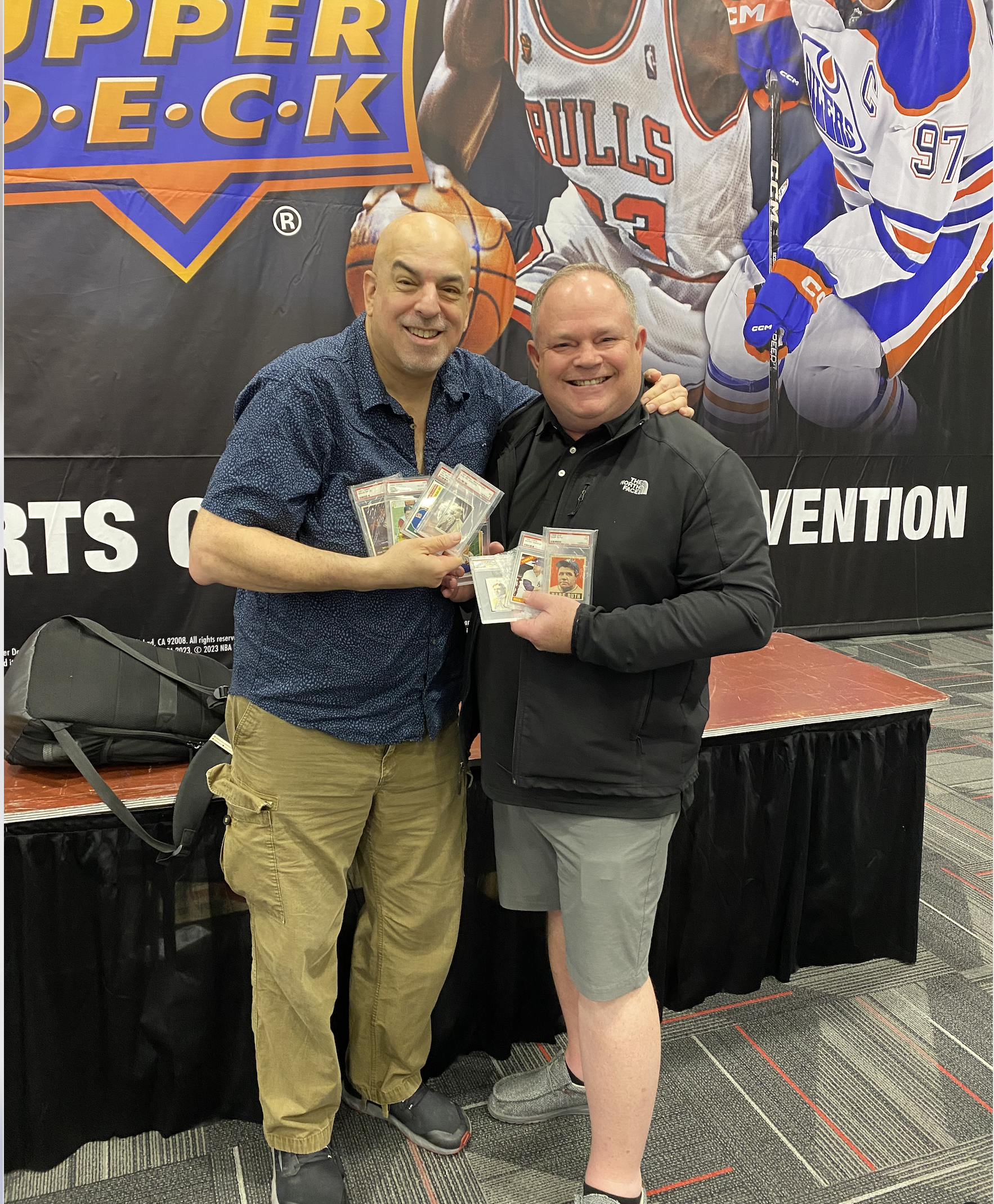 Rich contacted us about his amazing collection on a Monday afternoon. By Monday evening, we had a deal. On Saturday, Mike flew out to Chicago to meet Rich at the National to make the exchange. Rich had some very high end graded cards like a 1948 Leaf Ruth PSA 7, 1957 Topps Mays PSA 8, 1966 Topps Mantle PSA 8.5 and many others. As the picture indicates, another happy client.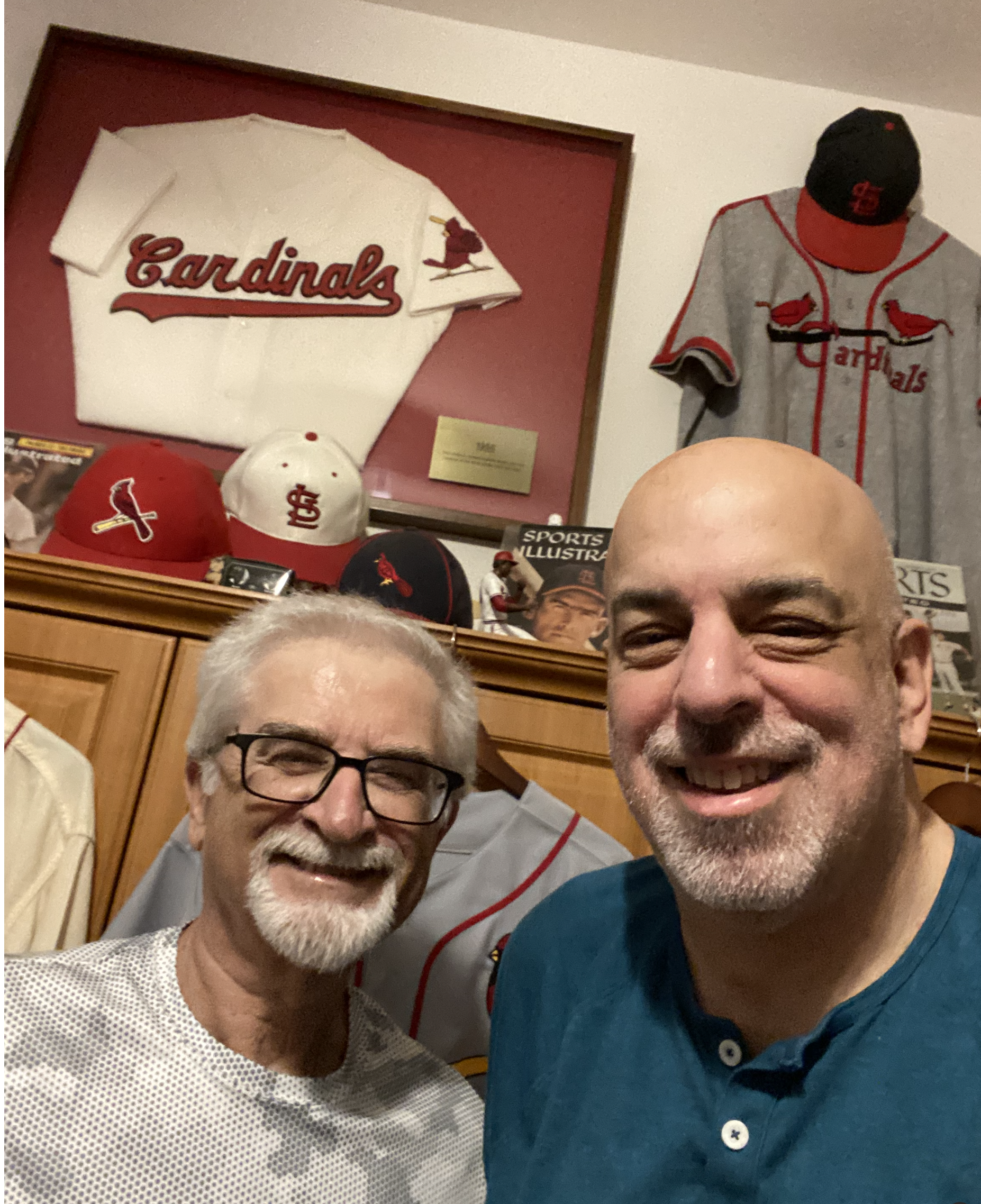 Denis had the finest St. Louis Cardinal collection we've seen. Pretty much every Cardinal card made sone 1909. Thousands of autographed cards. Mike was on a plane within a few days to pick up the collection. It was 115 degrees in Denis's town but they didn't stop the road warrior from his appointed rounds.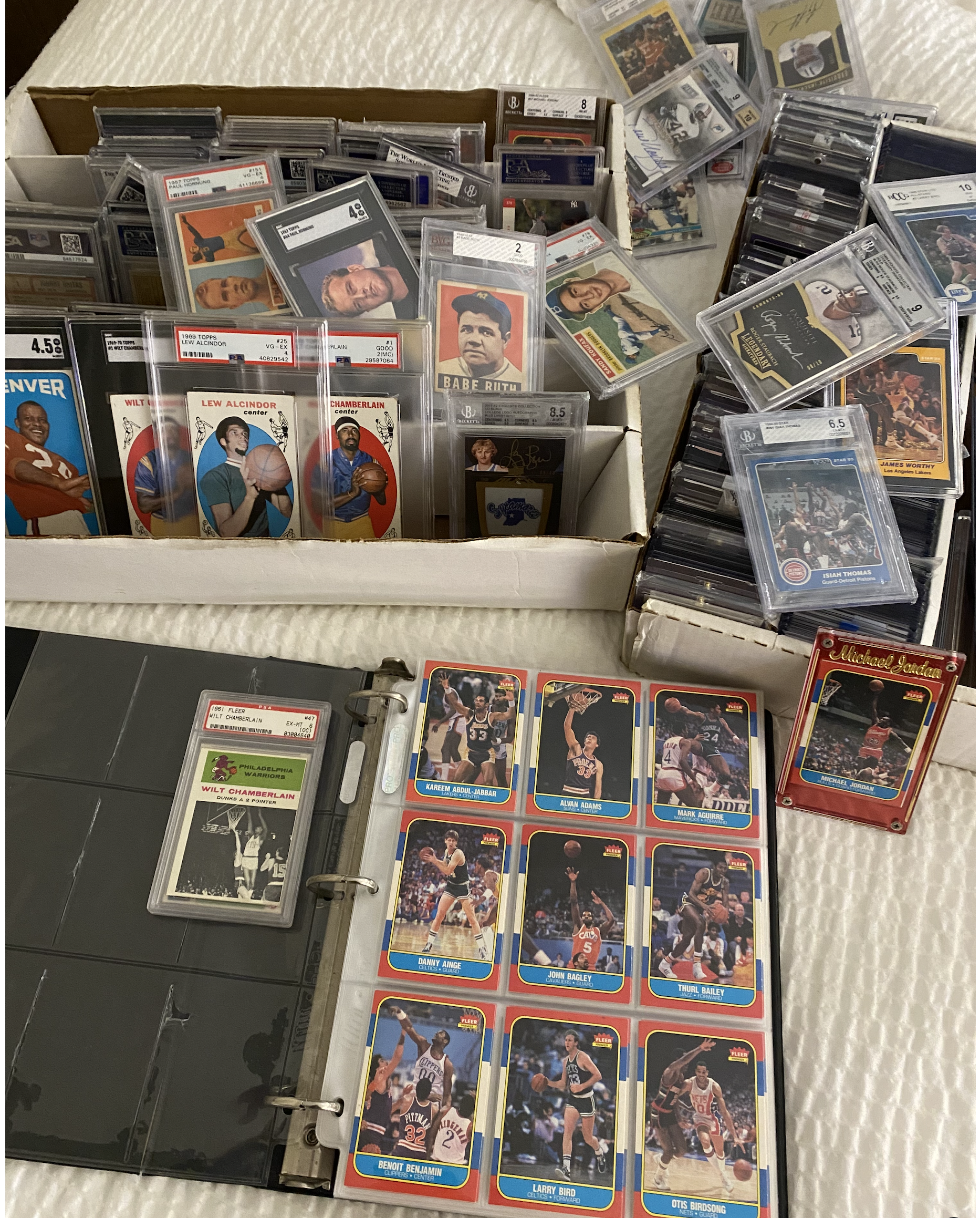 Orange needed some cash for home improvements so he called us about his crazy graded and raw auto/relics collection which included nearly every major sport Rookie cards from 1969s up! Mike hopped on a plane to Texas, weathered 115 degree heat, stopped at the local steakhouse to grab lunch until Orange got off work and closed a deal within 30 minutes before heading home the next morning!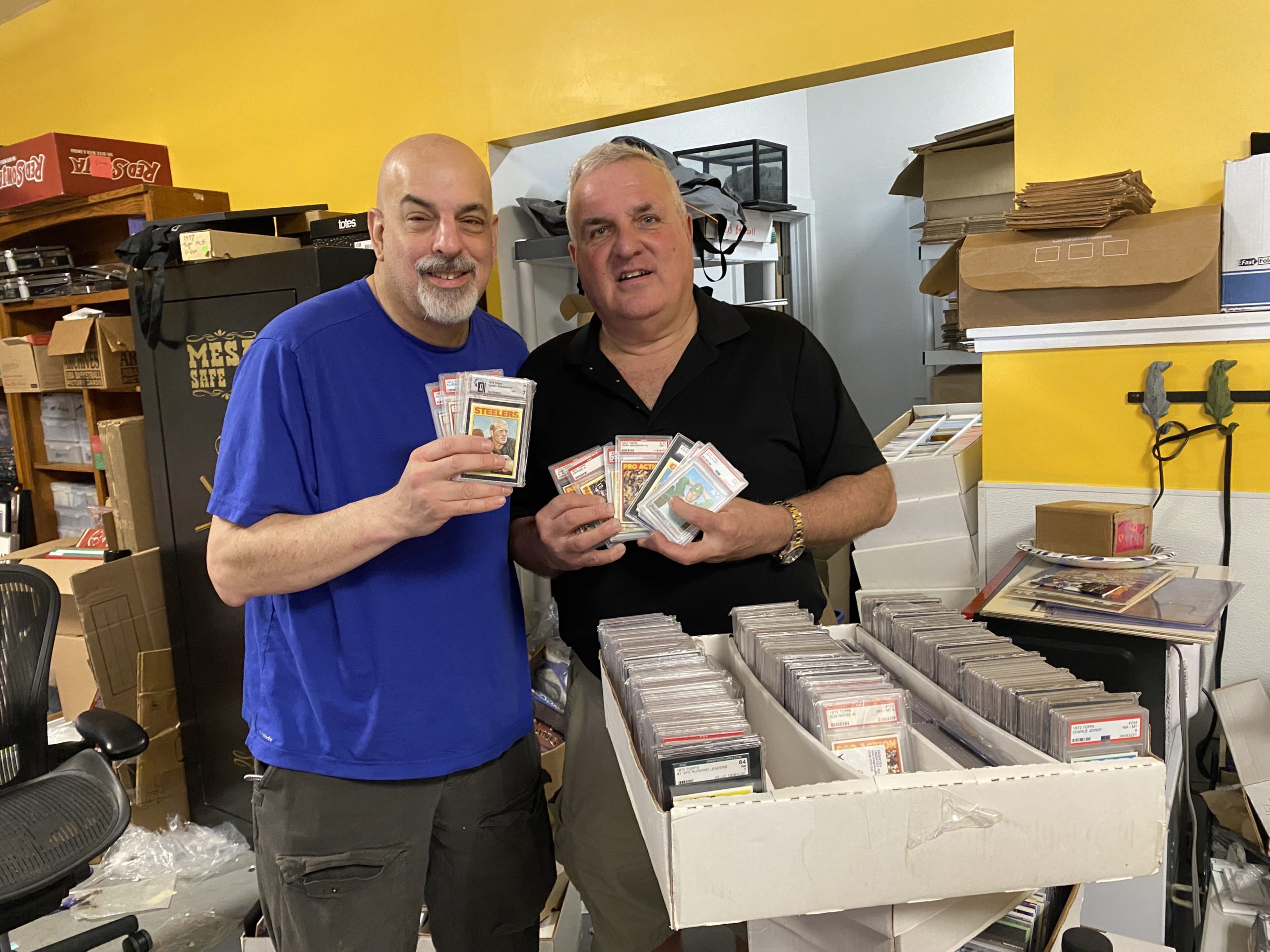 John called us with an amazing collection of registry sets. A run from 1957 to 1977. Over 15,000 graded cards in all. We spent over 100 hours, at our expense, helping John organize and catalog his collection before we made the purchase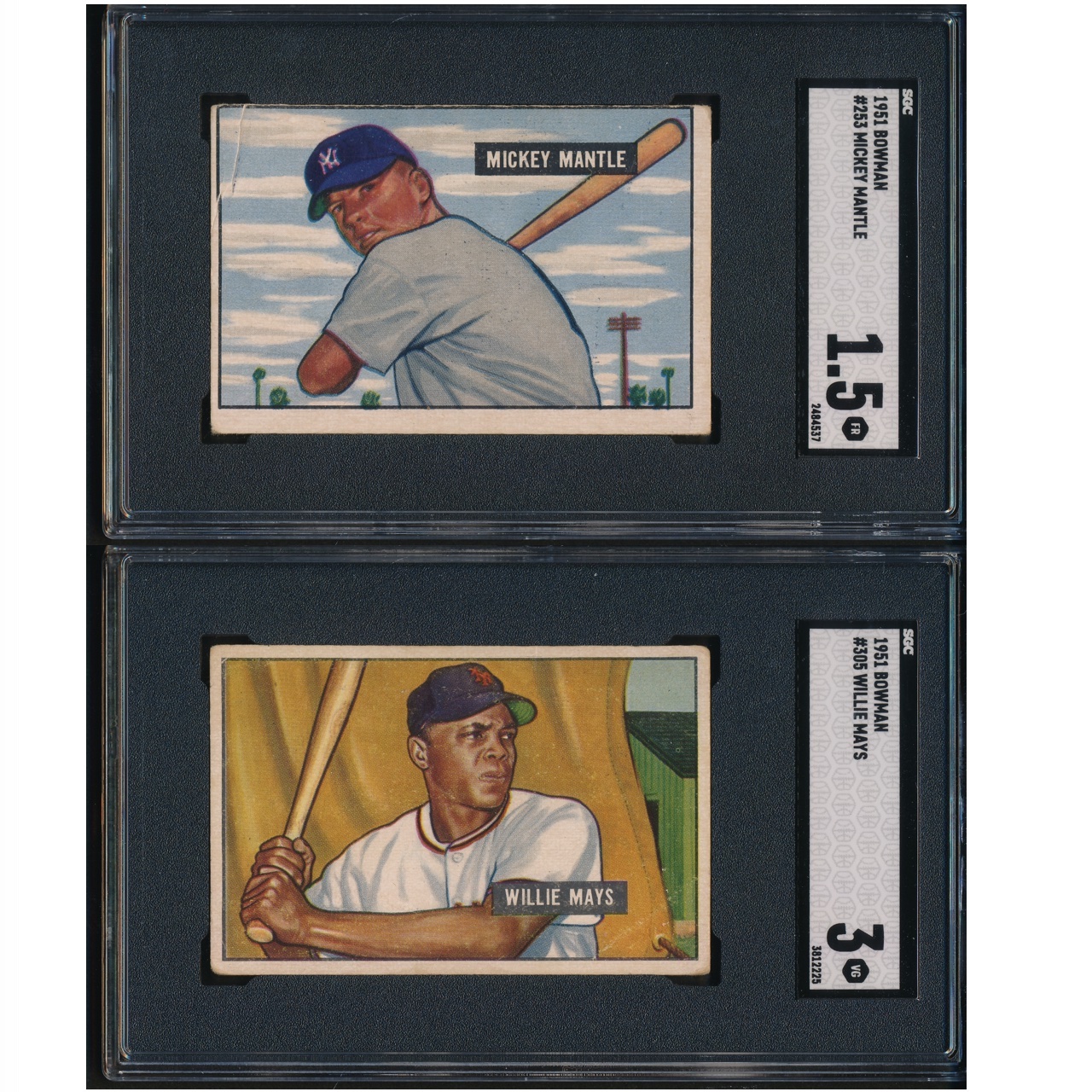 When we talk about original equipment, Allen comes to mind. All of Allen's collection consists of cards from packs he opened as a kid. From 1951 Bowmans to 1954 Red Mans. He put these away in the back of a toy truck and there they sat for 70 years. Since much of his collection was high value, we suggested he grade some of his cards to get maximum value. We walked Allen through the SGC submission form and he was off to the races.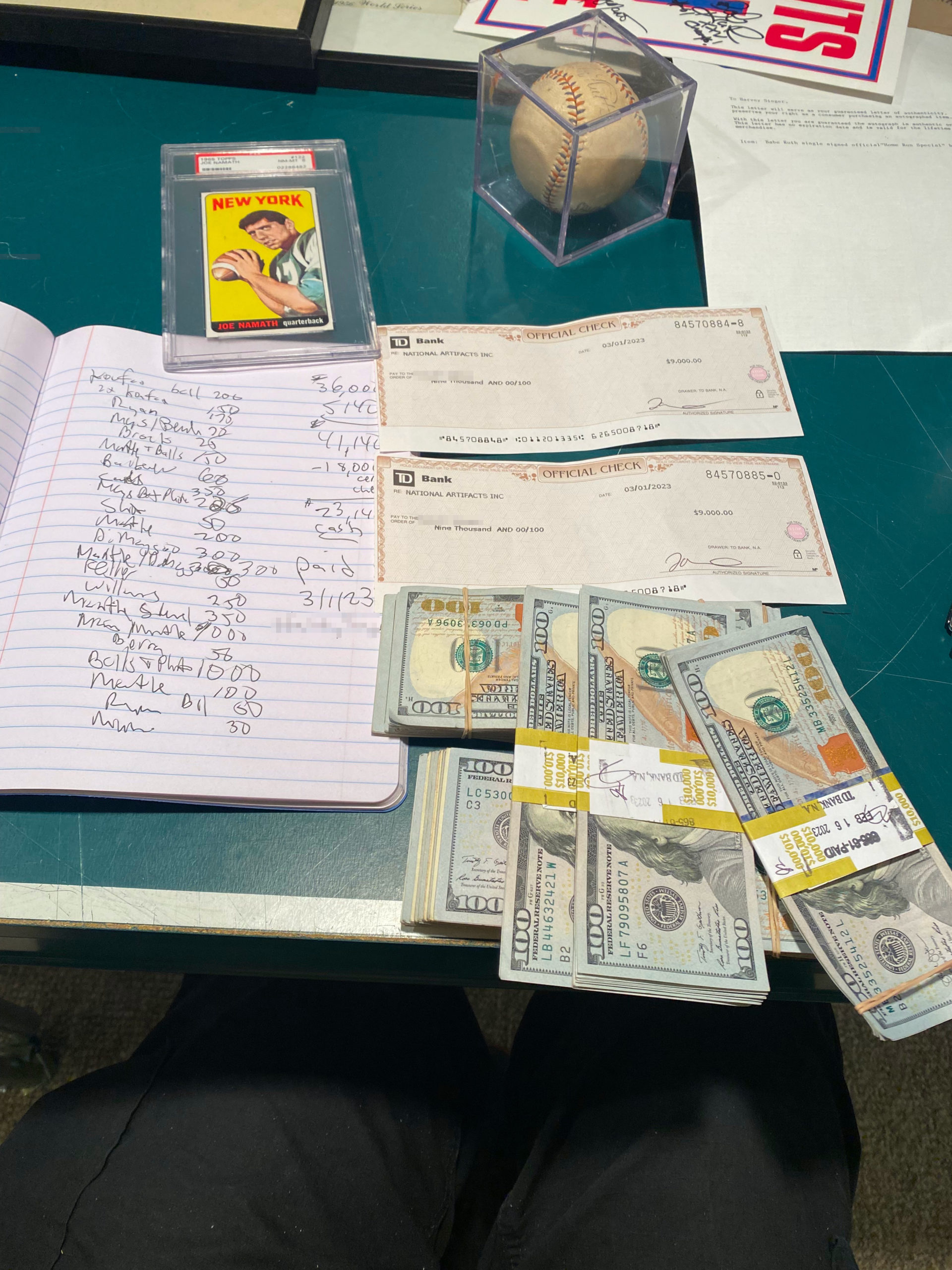 Harvey called us with a few high value items. A Babe Ruth autograph ball and a Namath Rookie graded PSA 8. Mike hit the road with some cash and bank checks and made Harvey's day.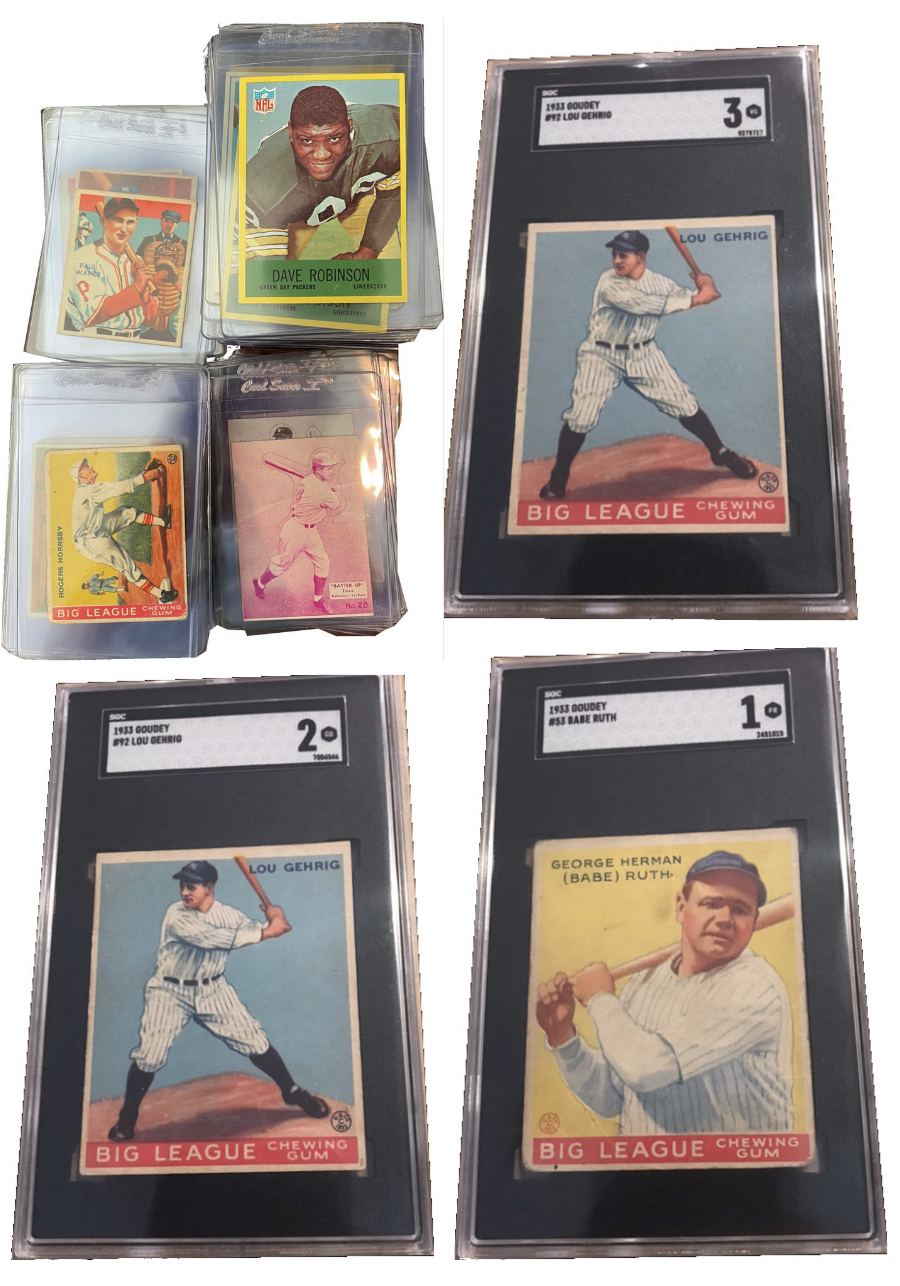 Rick contacted us about his collection of high value 33 Goudey's. We advised him to grade the Ruth's and the Gehrigs before we made an offer to maximize his value. He did and was very pleasantly surprised by the graded and our offer. Mike made a quick trip to FL to make the deal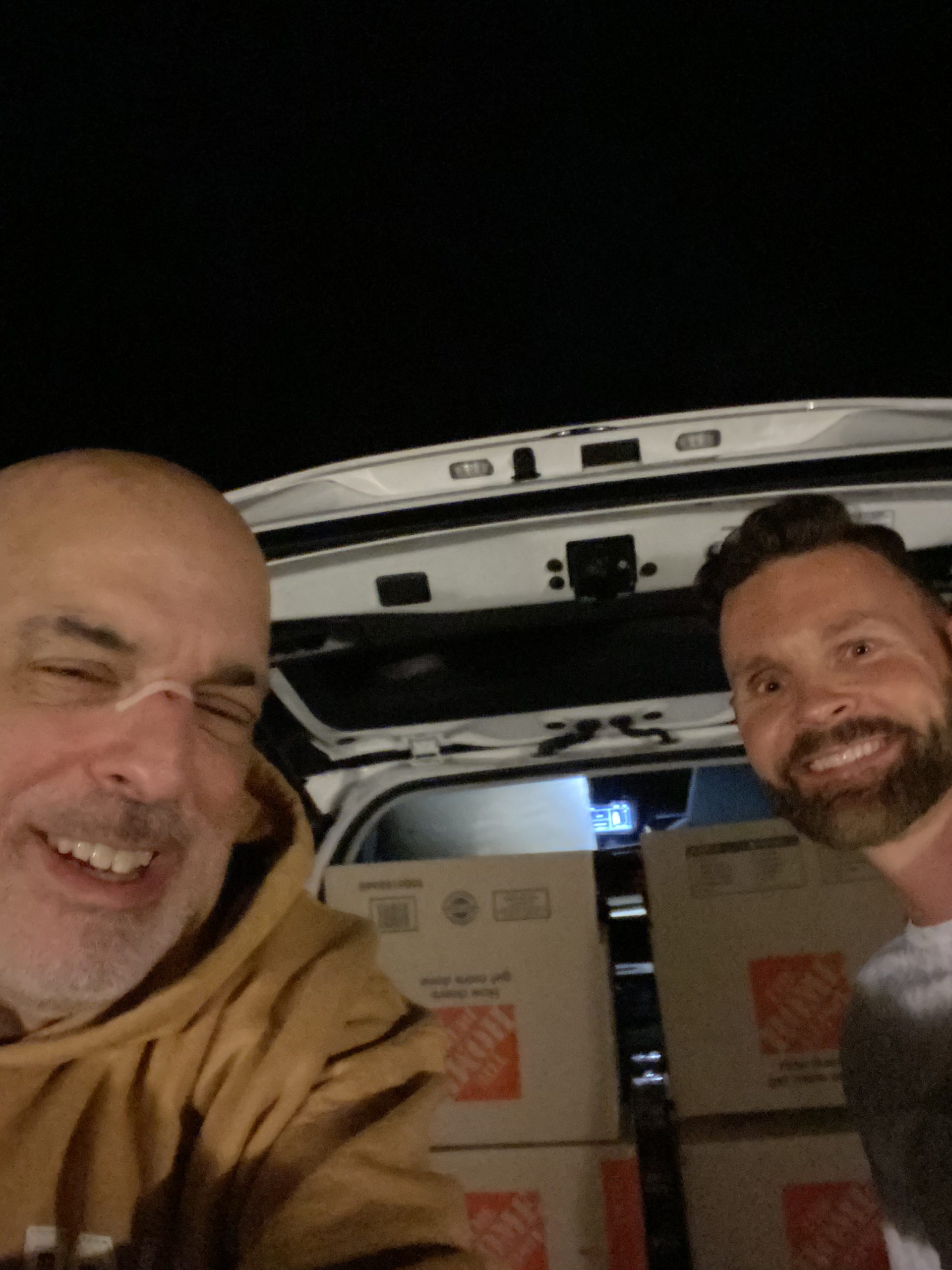 Jason had a nice collection of graded cards. Over 2000. Mike hopped on a plane and made a trio of deals in FL. Day one in Tampa, Day two in Daytona and Day three in West Palm Beach. This is how he earns his title The Road Warrior.
Keith, Philly November 2022
Mike took a trip to meet our new friend. Keith, who sold us an awesome 1966 and 1971 Topps Baseball Registry Set PLUS a run of Baseball sets from 1964 to 1980 many very high grade.  
 Just another stop on our buying frenzy to end what's been an amazing year for us and our clients as we spent Millions buying all across the Country!  
 In 2023 we'll be back on the road spending even more!  Stay safe and healthy in 2023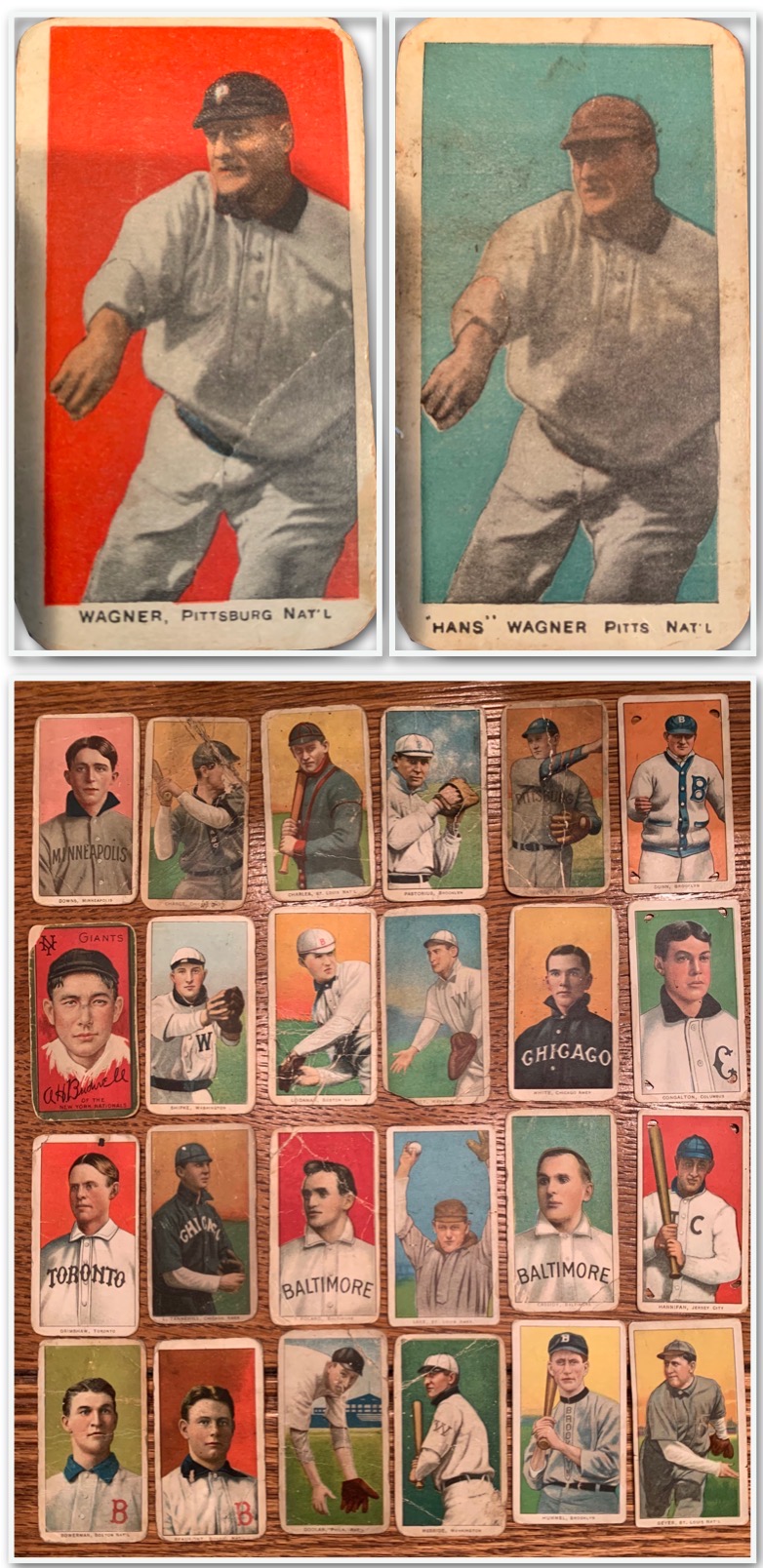 John, Chicago October 2022
John found a stack of musty cards buried in an attic in a house he was cleaning out.  He had idea what they were or if they had any value.  He called Mike and we went through every card he found – they were our favorites T206 and T205 cards!  A nice stack of roughly 130! 
At first glance condition was pretty poor to fair with a few maybe VG, didn't seem like anything spectacular…until we turned them over and saw some of the rare backs!  Lenox, Broad Leaf, El Principal De Gales…Wowsa!  Mike appraised the collection at $20,000 and made his way to Chicago with a wad of $15,000.  To say John was happy is an understatement, he had contacted at least a half dozen buyers and the next highest offer was about 40% less he said!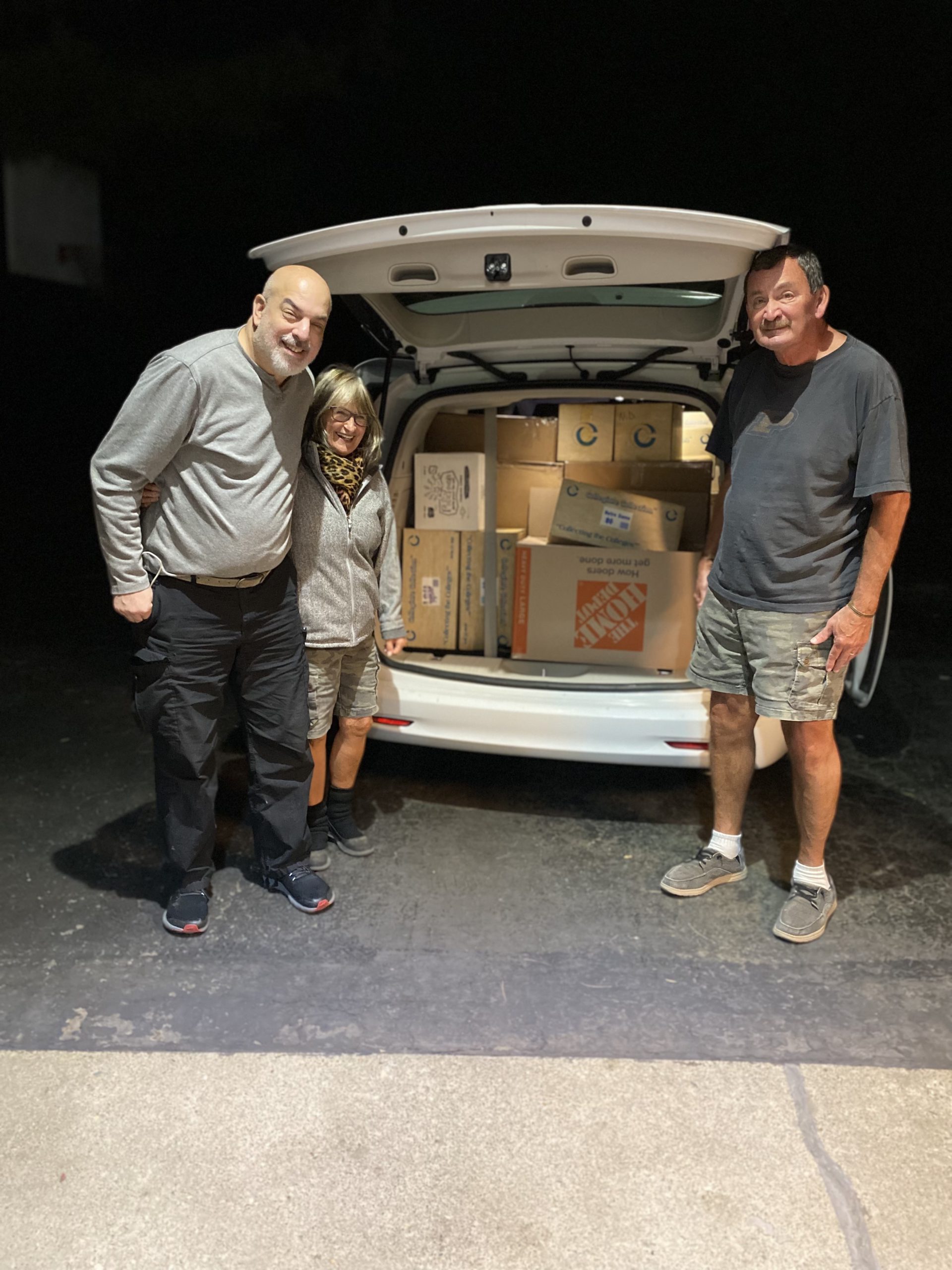 Picked up an amazing assortment of sets, player card assortments (binders full of up to 100s of the same star player) that started in 1952.  Mikes first trip to IN was well worth it for us and the wonderful Brother's family, both retired school teachers, this was Bills life long collection.  Mike flew to IN and carefully went through every card to make sure we valued the collection appropriately. After two days we loaded up and headed home!  Great people are harder to find then great collections it's amazing when we find both!  One of the best perks for us is helping the awesome people we meet doing this!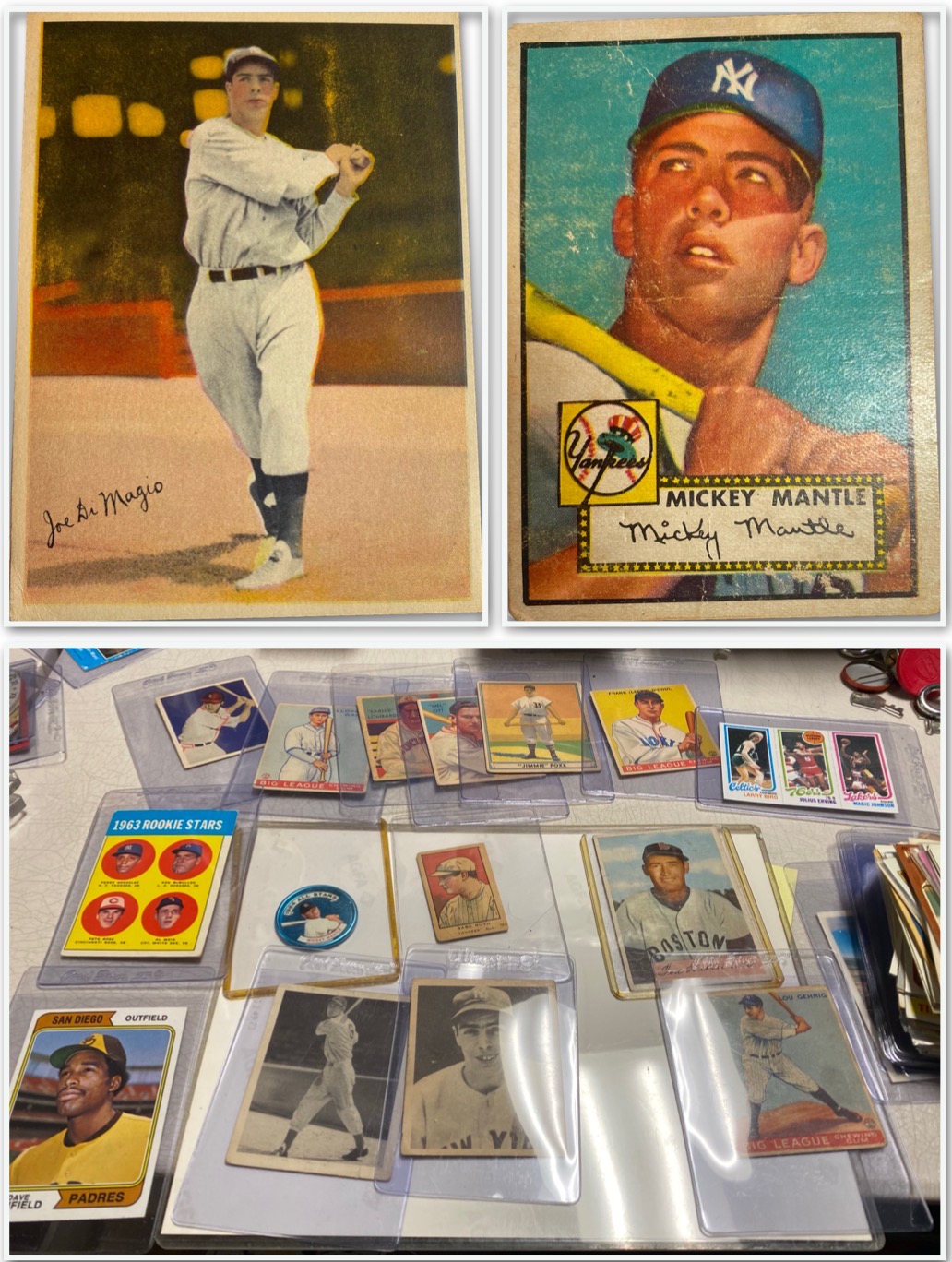 THIS is what makes our job so much fun!  We get to meet GREAT people like Dan G. who called us with an incredible collection featuring THE Holy Grail of card collecting – a 1952 Topps Mickey Mantle Rookie. There were some other goodies as well, like a 1936 R312 Joe DiMaggio Rookie, a 1939 Playball Ted Williams Rookie, a 1939 Playball Joe DiMaggio Rookie and so much more!  Mike did the house call after working with Dan to ensure we paid the highest amount possible.  Mike met Dan for bagels in the morning before going carefully through each and every card Dan collected over the last 40+ years!  Meet great people, treasure hunt with them through TONS of Key Rookies and other vintage cards & share a bagel and lox breakfast?  Life is good!  Thanks, Dan!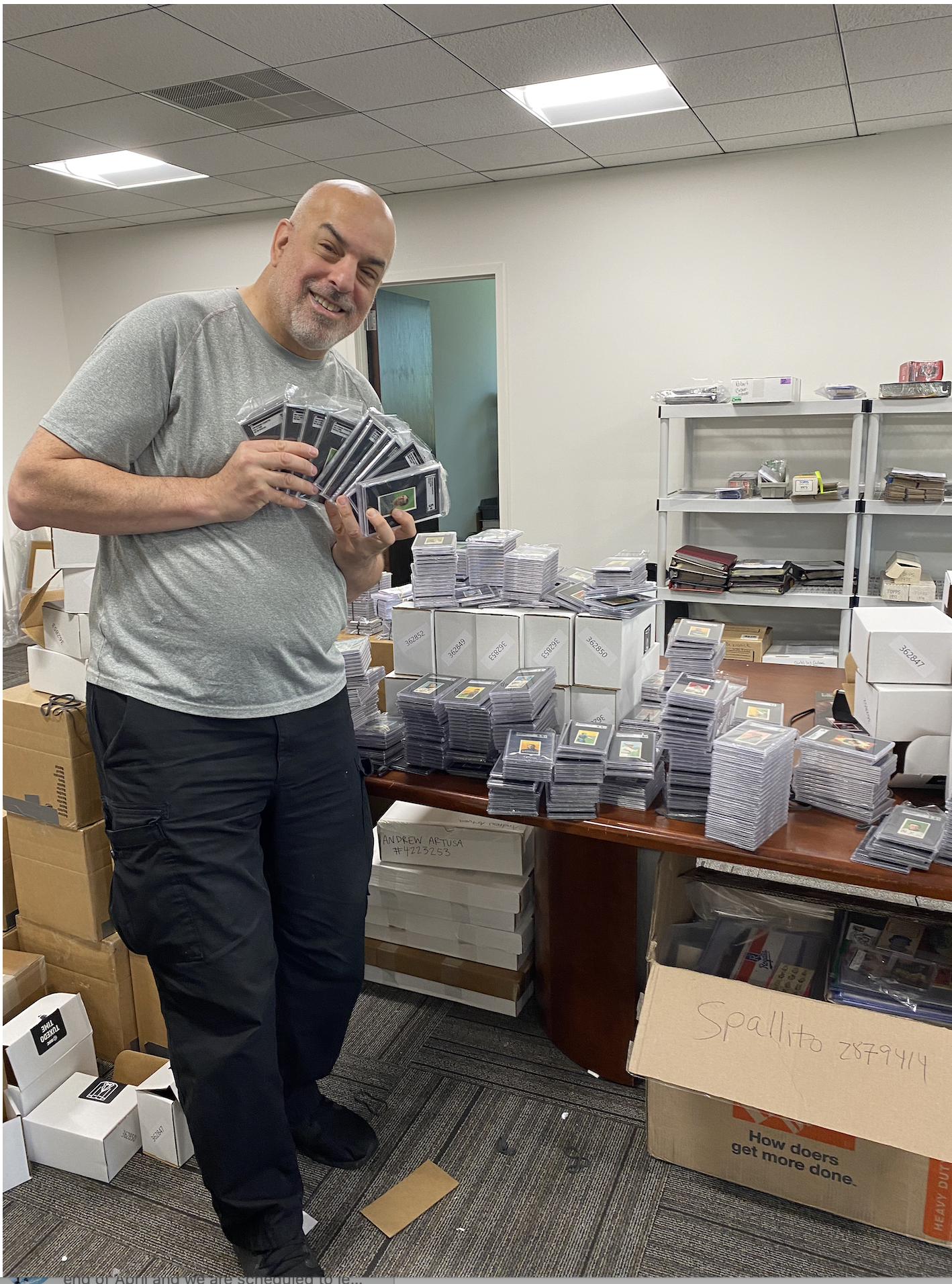 Anyone who collects sports cards knows about the T206 Honus Wagner card which recently sold for a record $7+ MIllion dollars recently!  T206 cards are the gold standard for turn of the century baseball cards, finding them in small groups is hard enough, but when David called us with over 1000+ including over 150 Hall of Famers, and 60 of the rare Old Mill backed Southern Leaguers our jaws literally dropped! (16) Ty Cobb Rookies, (7) Cy Youngs. (16) Nap LaJoie's many in High Grade?  Wowsa! But, since the cards were a gift from his grandfather, David was reticent to part with them…but after working with us for a few months, he felt comfortable the cards were going to a good home. The big fat payment we provided helped move him along. David had shopped the cards to a number of dealers, we not only offered the most (by far according to David), we offered more than he expected.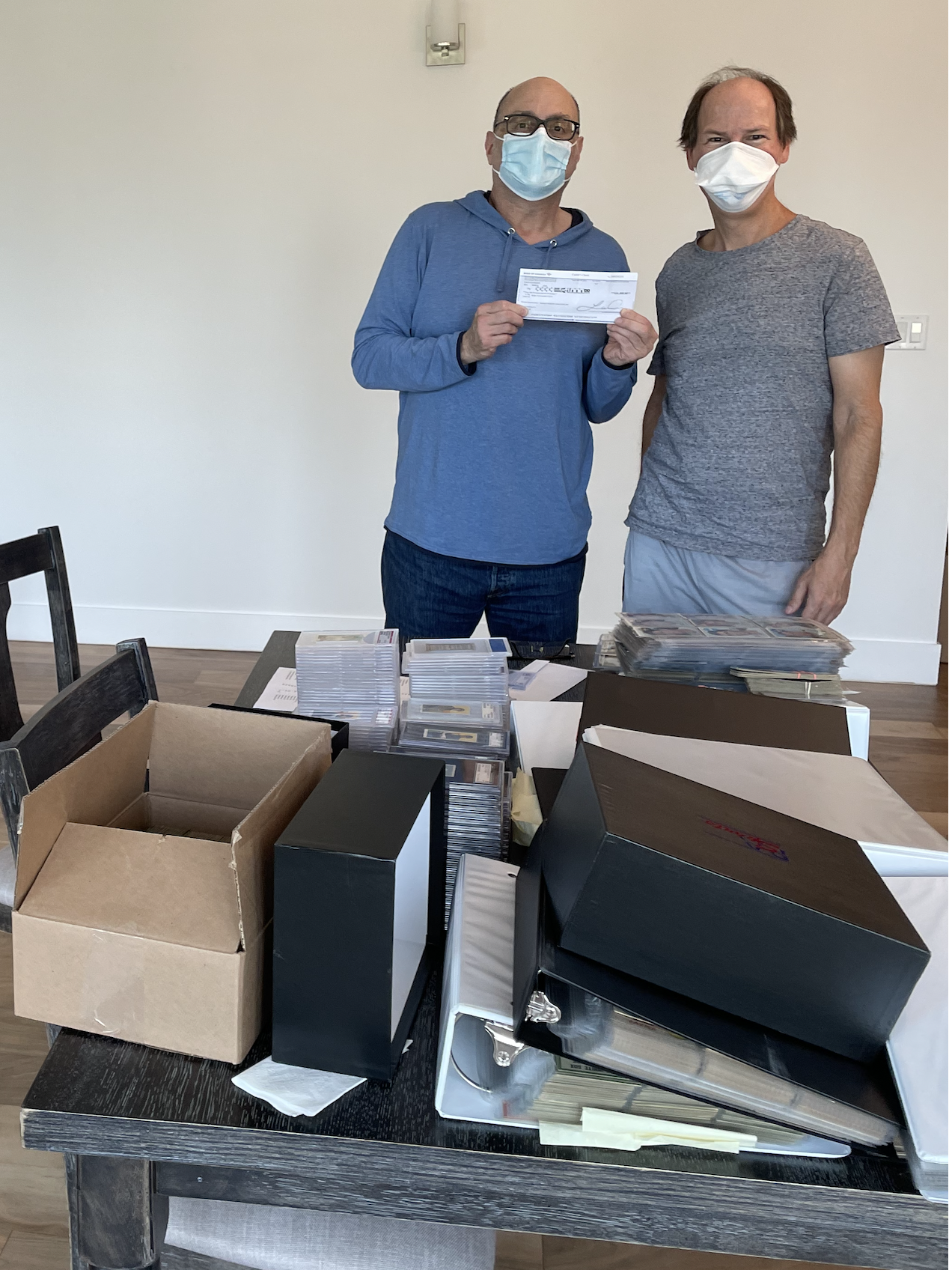 Rory had a nice collection of Tobacco cards. About 200 graded and 200 raw. Some high end players like Cobb, Johnson, Joss, Lajoie, Young and Mathewson. He contacted a number of dealers and had some unusual responses. One company asked him to send all the cards to them upfront and they would then make an offer. Another asked for pics of all 200 graded cards. Several didn't respond. After considering the offers, Rory went with ours. We paid him, in full, with certified funds. The cards didn't leave his hands until he got paid.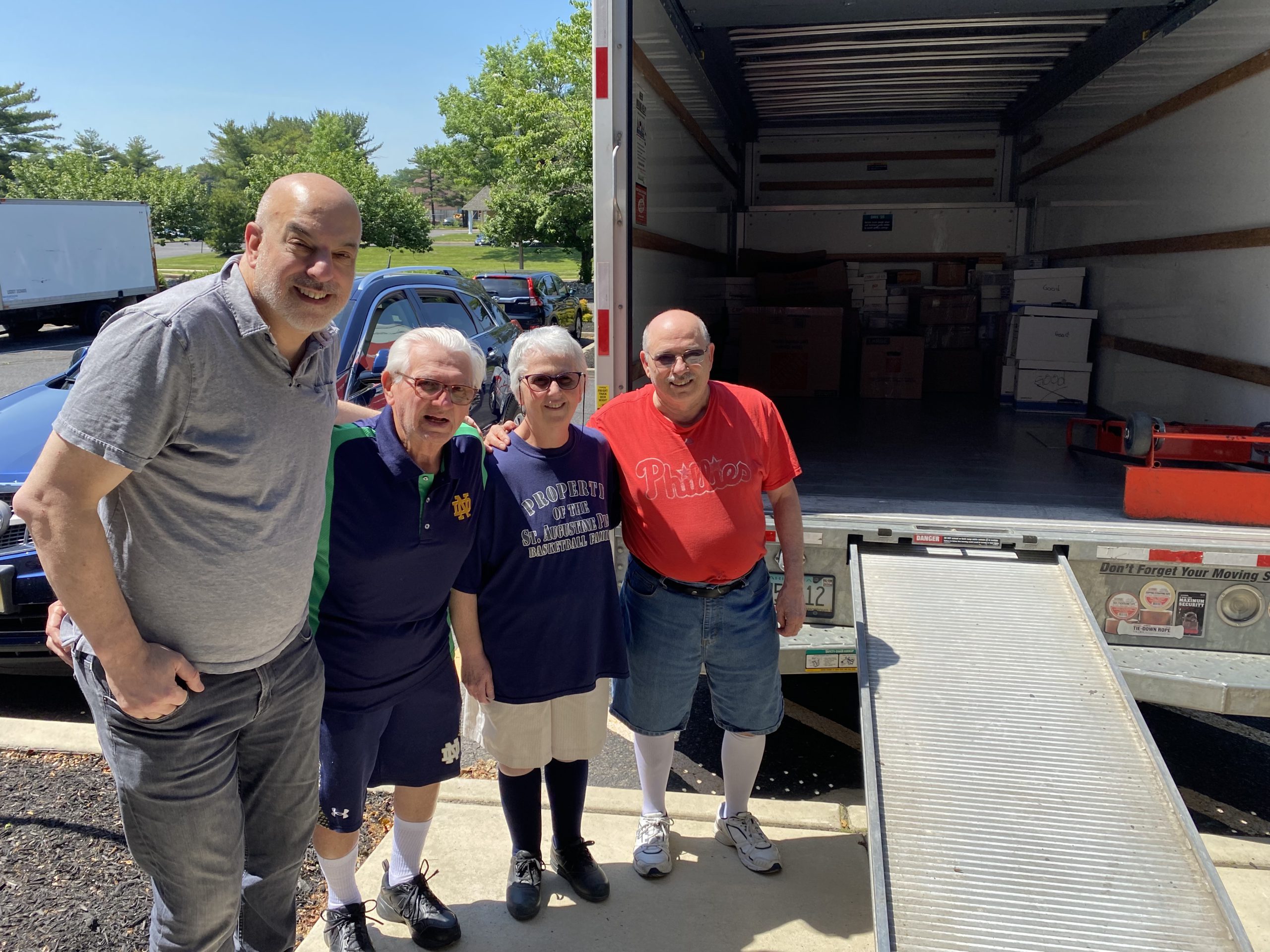 Tom and his sons collected for over 50 years and had one of the largest amounts of vintage Football sets we've ever seen!  Dozens of sets starting in the 1930s and ending in 2019! From National Chicle cards to Mahommes and everything in between! Off grade T206 cards and dozens of partial sets starting 1948 Bowman. 10,000s of auto and Relic cards. The collection took over a dozen truckload trips. Mike worked tirelessly to help Tom maximize value. We paid Tom over $300,000 – easily exceeding what Tom expected.
"Mike is a special man.  My family and I are so grateful we found him.  I can't speak higher about his honesty, integrity and thoroughness.  Mike treated our family collection as though it was his own.  We are so grateful we found him!"  Tom O.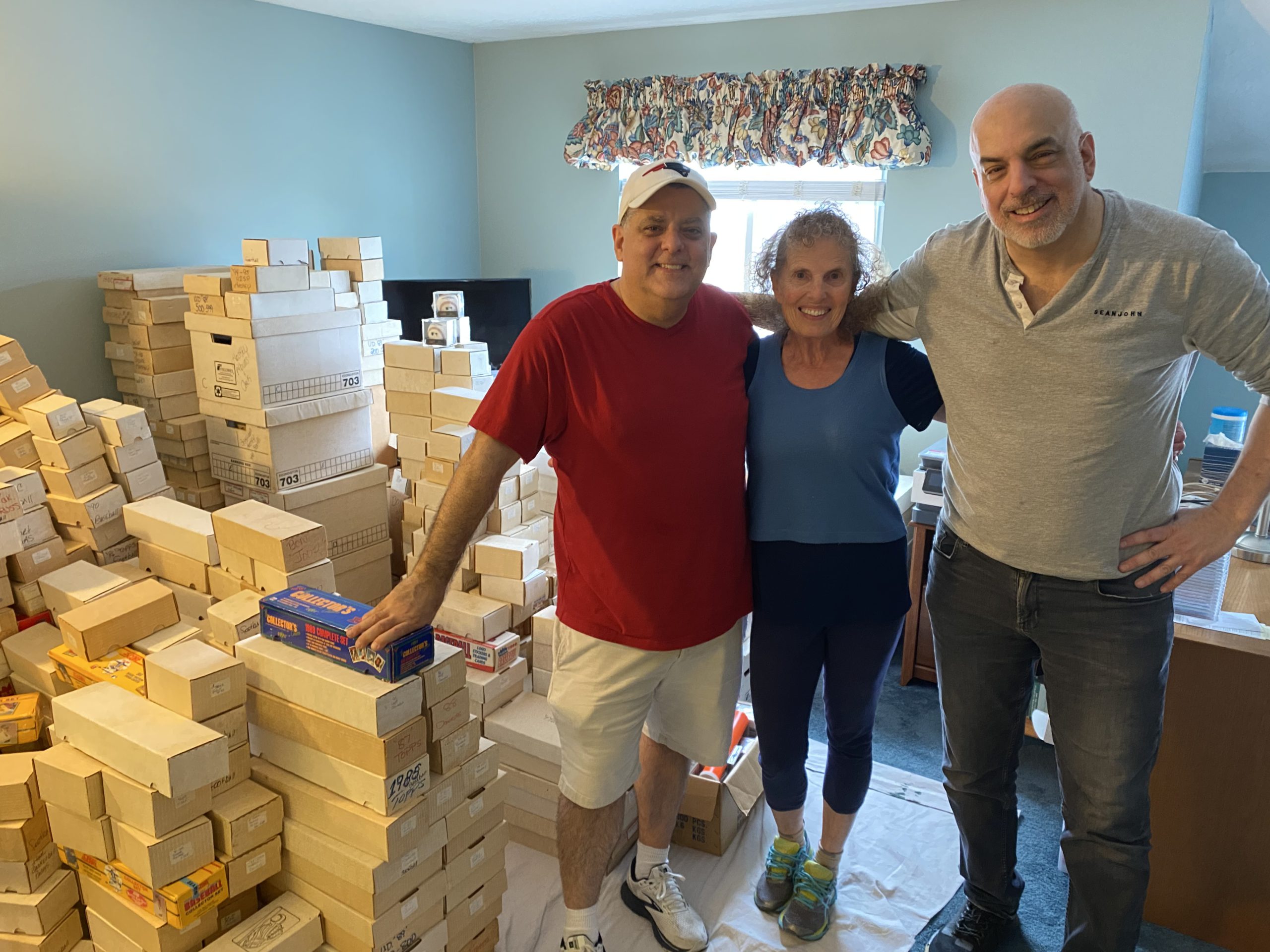 Mike and his assistant left at 5A, spent more than 6 hours working though a huge quantity of cards high quality Hockey and Basketball cards. We had completed a deal on the graded cards the day before so they could concentrate on the raw ones. Mike handed Eric a bank check, loaded up the truck and headed home.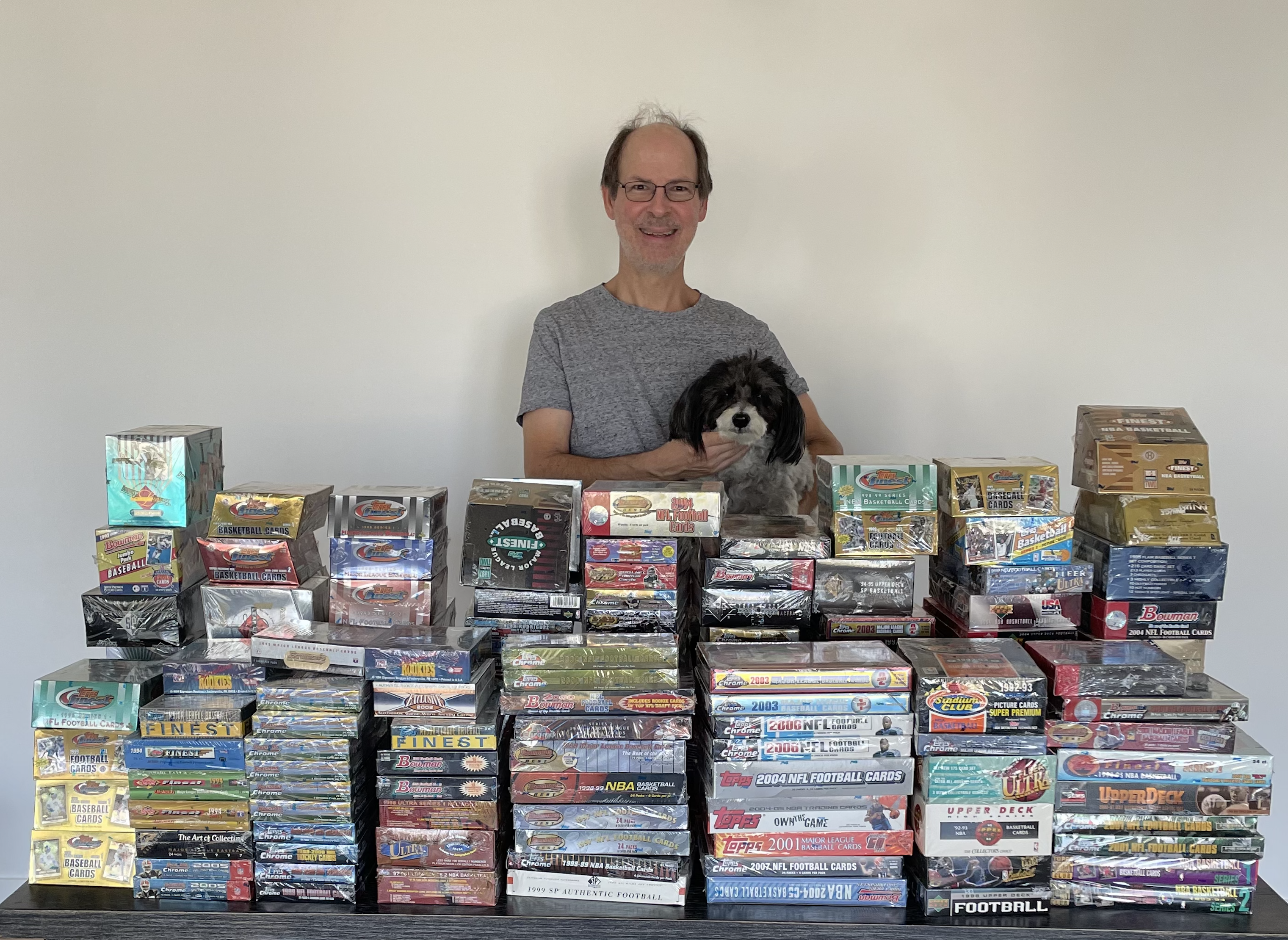 Mike and his assistant flew into New Orleans and rented a truck. They spent a full day packing and shipping 500+ boxes of Basketball, Football, Hockey and Baseball boxes. Mike have Mike a certified check and headed to UPS. They dropped over 30 cases and caught a flight home.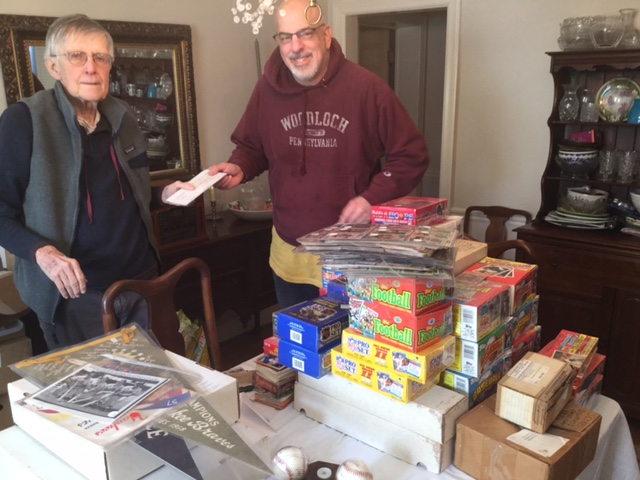 Mike flew down to VA, meet with Robert and spent the better part of the day working on Robert's collection of high grade 50's and 60's cards, autographs and coins. He packed up everything, handed Robert payment and returned home.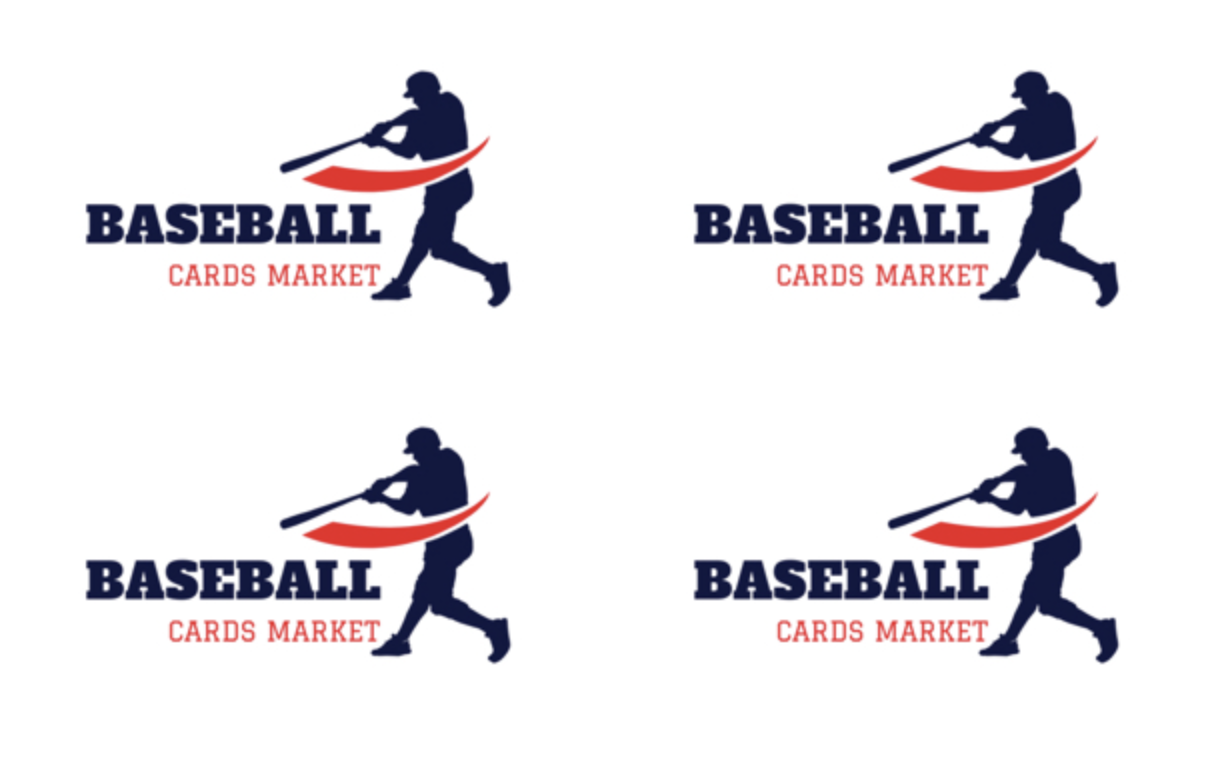 Frank, Chicago April 2022
Mike flew into O'Hare to pick up a Registry set. Frank was kind enough to meet Mike at the airport. Payment of Frank's choice was made and Mike was back on a flight.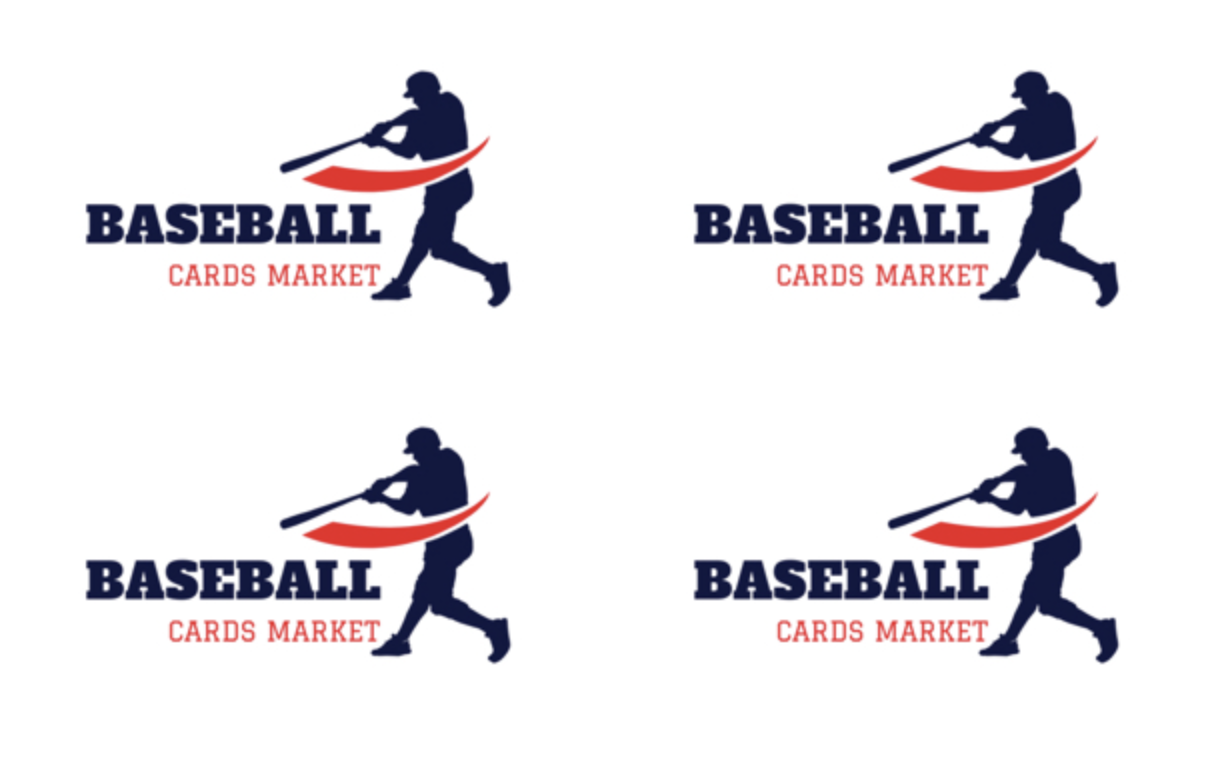 Mike flew into San Francisco for 2 very large deals. He spent 3 days in and around Sacramento working with the collectors to carefully go through their collections. He handed one of the collectors a bank check for six figures.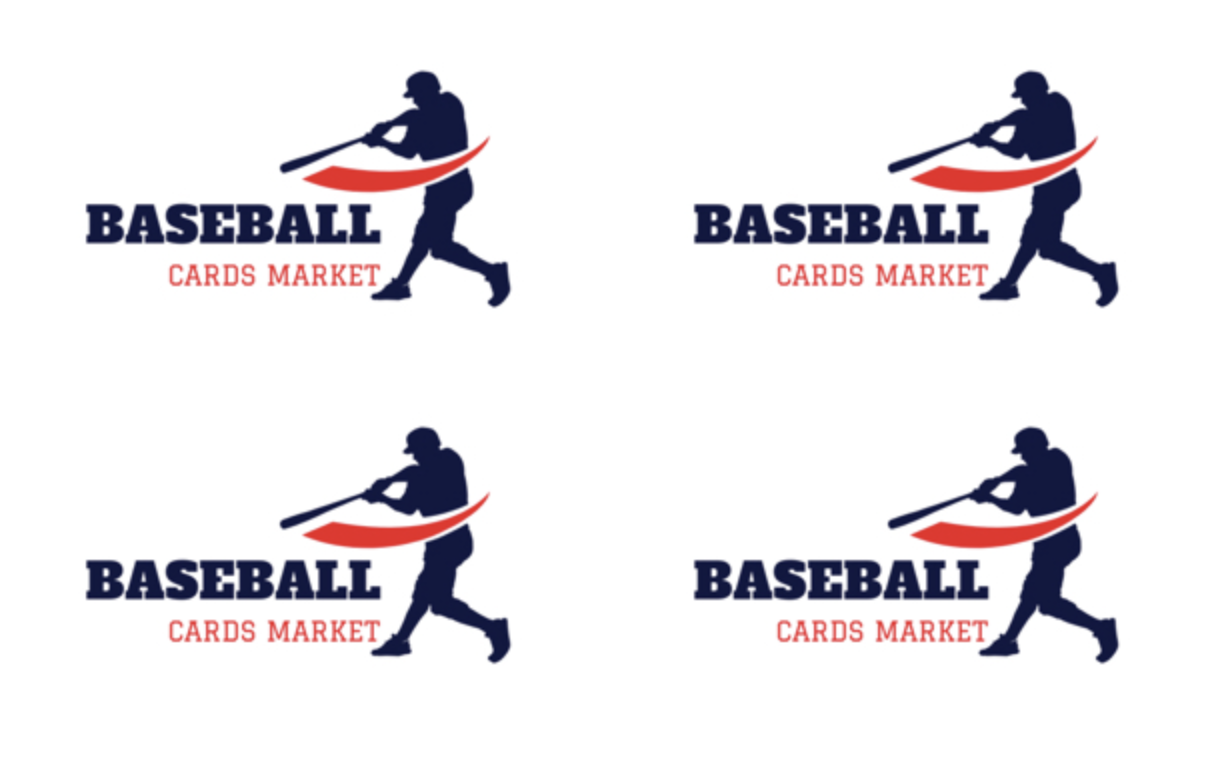 Mike drive to NH with his assistant and purchased a huge autograph collection with over 1000 pieces. He paid the collector, loaded up the truck and headed home.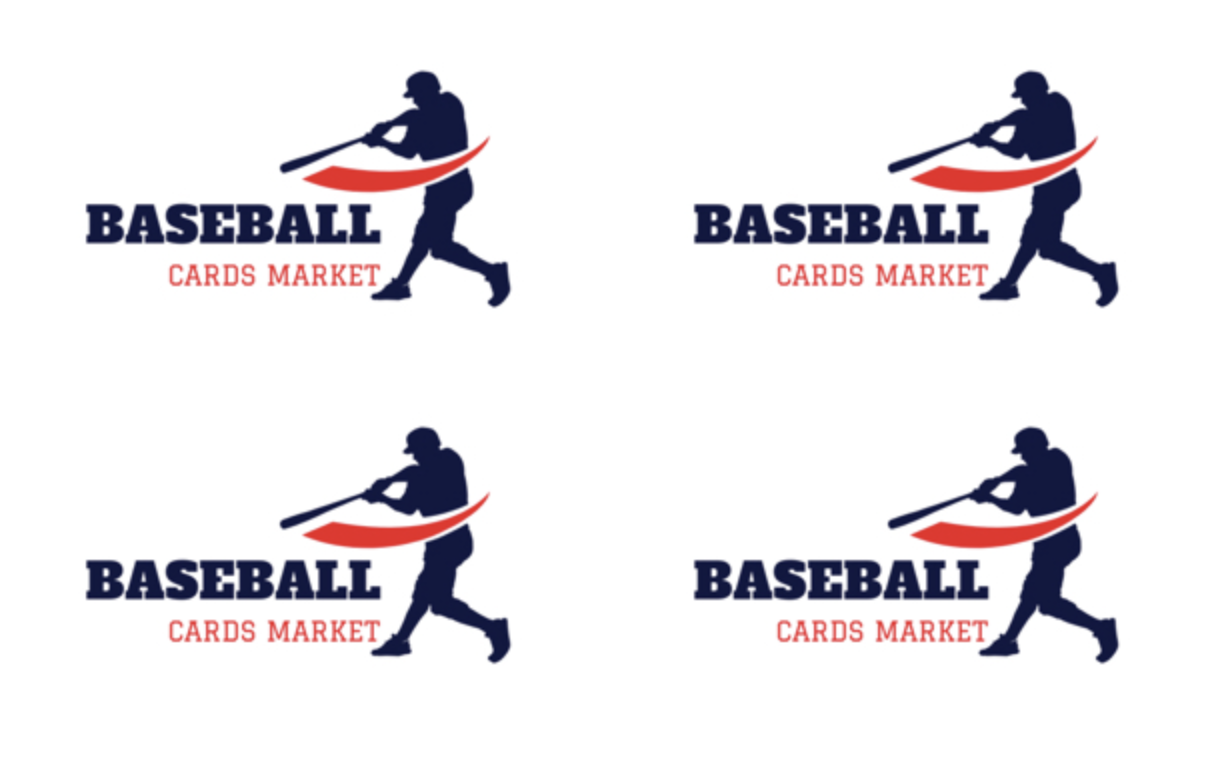 We bought a nice collection of graded cards. All done through mail.
Doug,
Check cashed and the cards have been packaged and mailed.  Smooth transaction and way less work than Ebay.  Let me know when you are ready for another batch.
Mike
About Baseball Card Market
My partners (Jeff Weisenberg and Mike Parness) and I have been buying card collections for a combined 100+ years. Over those years, we've bought some very large and complex collections worth many millions. We can help you maximize the value of your collection. In some cases, that means getting your high dollar value cards graded before you sell them.
We are different from many other dealers because of our capital base. We don't need to sell a collection at a discount in order to get the money to buy another collection. We sell cards for retail. We never flip a collection to another dealer. Almost 100% of our buyers are collectors. That allows us to pay more for collections. It is very rare that another dealer will outbid us, but we encourage you to get multiple offers. Competition keeps us sharp.
If you have a large, valuable collection, we can come to you. We can wire money to your account or bring you a certified check. If you have cases of cards, we'll bring a truck and do all the loading.
We've bought collections from many large collectors, dealers and even closeouts from major card companies. To my knowledge, all have become satisfied customers. Referrals are a good part of our business and we work hard to keep them coming.
We have locations in NY/NJ, MA and FL. My partner, Mike, travels all over the US for large deals.
Please note, at this time, we are only buying large collections. We do not buy 1980 - 2020 Baseball, Football or Hockey cards that are not graded.
I look forward to working with you.
Doug Koval
Baseball Card Market