What Grade Can You Expect From PSA
Grading your own cards is not an easy task. In order to accurately grade, you need to hunt for defects. When looking at your own cards, being objective during the hunt is difficult. It's very tempting to overlook defects in hopes that others will overlook them as well. Unfortunately, in most cases, the graders at PSA won't miss them. Defects are their game.
When you grade your own cards, it's best to look at them not as your own cards, but as cards you're considering purchasing and sending into grade. When you're purchasing raw cards, mistakes can be costly. Missing a defect that drops a card from a PSA 5 to a PSA 4 can be the difference between making a profit, and if you decide to sell, or taking a loss.
The Hunt for Defects (Some Things To Look For)
Centering
Faces that are out of focus
Color that has faded
Borders that are no longer white
Stains on the front or back
Pin holes
Corner wear
White specs on the card
Warping (card doesn't sit flat)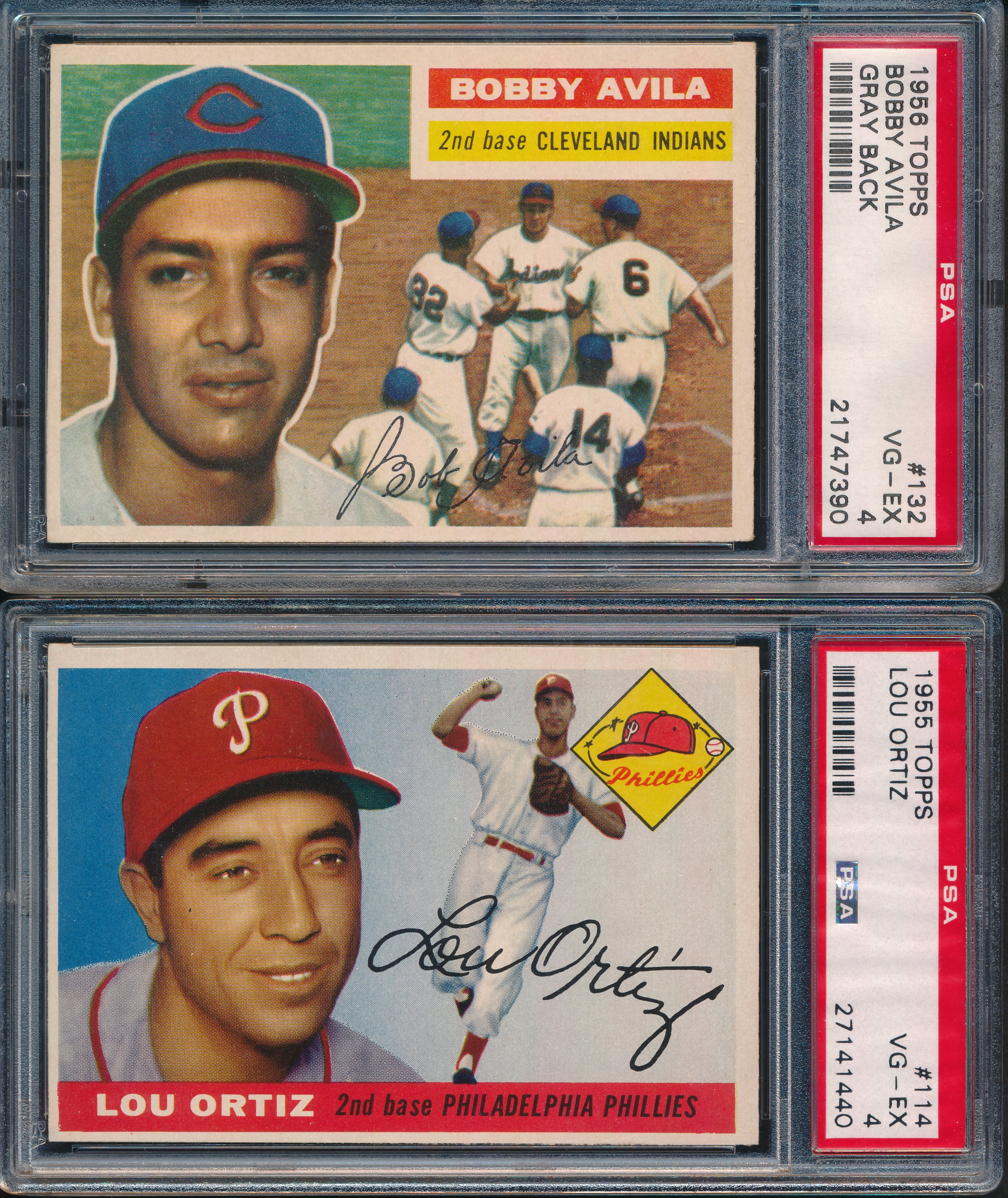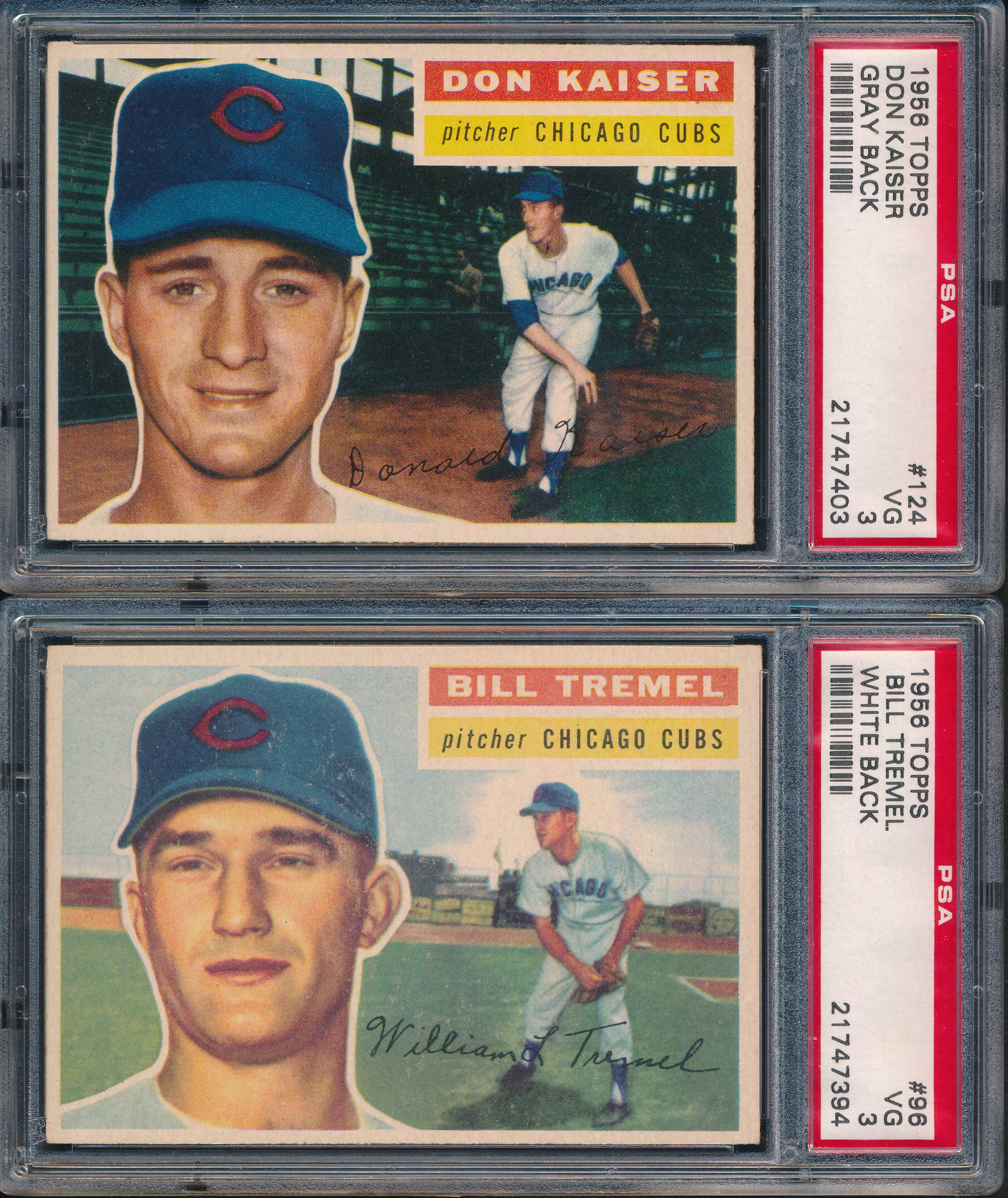 Bobby Avila
Off Center Left To Right
Moderate wear all 4 corners
White border is off white
Don Kaiser
All 4 corners show Moderate to Significant wear
Right side is rough cut
Lou Ortiz
Significantly Off Center Top to Bottom and Side to Side
Moderate wear on Top Left and Bottom Left corner
Bill Tremel
All 4 corners show Moderate wear
Color is faded
White Specs throughout middle of card
About Baseball Card Market
My partners (Jeff Weisenberg and Mike Parness) and I have been buying card collections for a combined 100+ years. Over those years, we've bought some very large and complex collections worth many millions. We can help you maximize the value of your collection. In some cases, that means getting your high dollar value cards graded before you sell them.
We are different from many other dealers because of our capital base. We don't need to sell a collection at a discount in order to get the money to buy another collection. We sell cards for retail. We never flip a collection to another dealer. Almost 100% of our buyers are collectors. That allows us to pay more for collections. It is very rare that another dealer will outbid us, but we encourage you to get multiple offers. Competition keeps us sharp.
If you have a large, valuable collection, we can come to you. We can wire money to your account or bring you a certified check. If you have cases of cards, we'll bring a truck and do all the loading.
We've bought collections from many large collectors, dealers and even closeouts from major card companies. To my knowledge, all have become satisfied customers. Referrals are a good part of our business and we work hard to keep them coming.
We have locations in NY/NJ, MA and FL. My partner, Mike, travels all over the US for large deals.
Please note, at this time, we are only buying large collections. We do not buy 1980 - 2020 Baseball, Football or Hockey cards that are not graded.
I look forward to working with you.
Doug Koval
Baseball Card Market