To Grade Or Not To Grade?
---
PSA's New Pricing and Extended Turn Around Times
This is one of the most frequaently asked questions we get. Getting your more valuable cards graded at PSA is worthwhile as long as you're willing to spend some money for the grading and you're not in a hurry to sell. PSA recently doubled their grading prices and the the turnaround times have greatly expanded. For the bulk service, which is $20/card plus shipping both ways, the expected turn around time is 9 – 15 months. This means you will likely wait a year before you get your cards back. For the least expensive regular service, the cost starts at $100/card, plus shipping both ways, and the turn around time is a couple months. If you're willing to spend several hundred dollars per card, you can get the cards back in a couple weeks.
The backlog at PSA has changed the way many dealers calculate their buy prices. If a dealer buys an ungraded card and has to wait a year before getting the card back to sell, they adjust their buy prices downward to reflect the cost of holding the card for a year. Since the grading prices have substantially increased for more valuable cards, dealers have also reduced their buy prices to reflect this higher cost.
Grading Uncertainty
When any dealer (including myself) is buying cards, we're not sure what grade the card will receive. The dealer I know who used to work for PSA routinely cracks cards out of the PSA holders and re-submits them. Sometimes he re-submits a valuable card 4 or 5 times before he gets the grade he expects. As you know, on some cards, a single grade variance (let's say a 7 to an 8) can mean a lot of money. Let's take the case of an ungraded 1986 Fleer Jordan Rookie. As of the end of March 2021, a PSA 7 goes for around $7K but an 8 goes for around $13K. A dealer can't assume they'll get an 8 so they have to pay based on a 7 (Assuming it looks like an 8). We strongly suggest you get high dollar value cards graded. You remove the uncertainty and you'll usually get more money for your card.
 Cards With issues
For high dollar value cards, we can advise you on which grading company to use. PSA has qualifiers like; off center, print defect, stain and others. Beckett and SGC don't. There can be a significant difference in price bases on the grading company you choose for a card that has issues.
Low to Medium Value Cards
At this time, PSA grading might not be your best option for lower value cards. PSA is running a large backlog. Unless you pay for premium service ($100+ per card), the current turnaround time is 9+ months. Many collectors don't want to wait that long to sell. That's a situation that's a perfect fit for us. We'll buy your $50 – $1000 cards ungraded and are perfectly happy waiting 9+ months to get the cards back from PSA.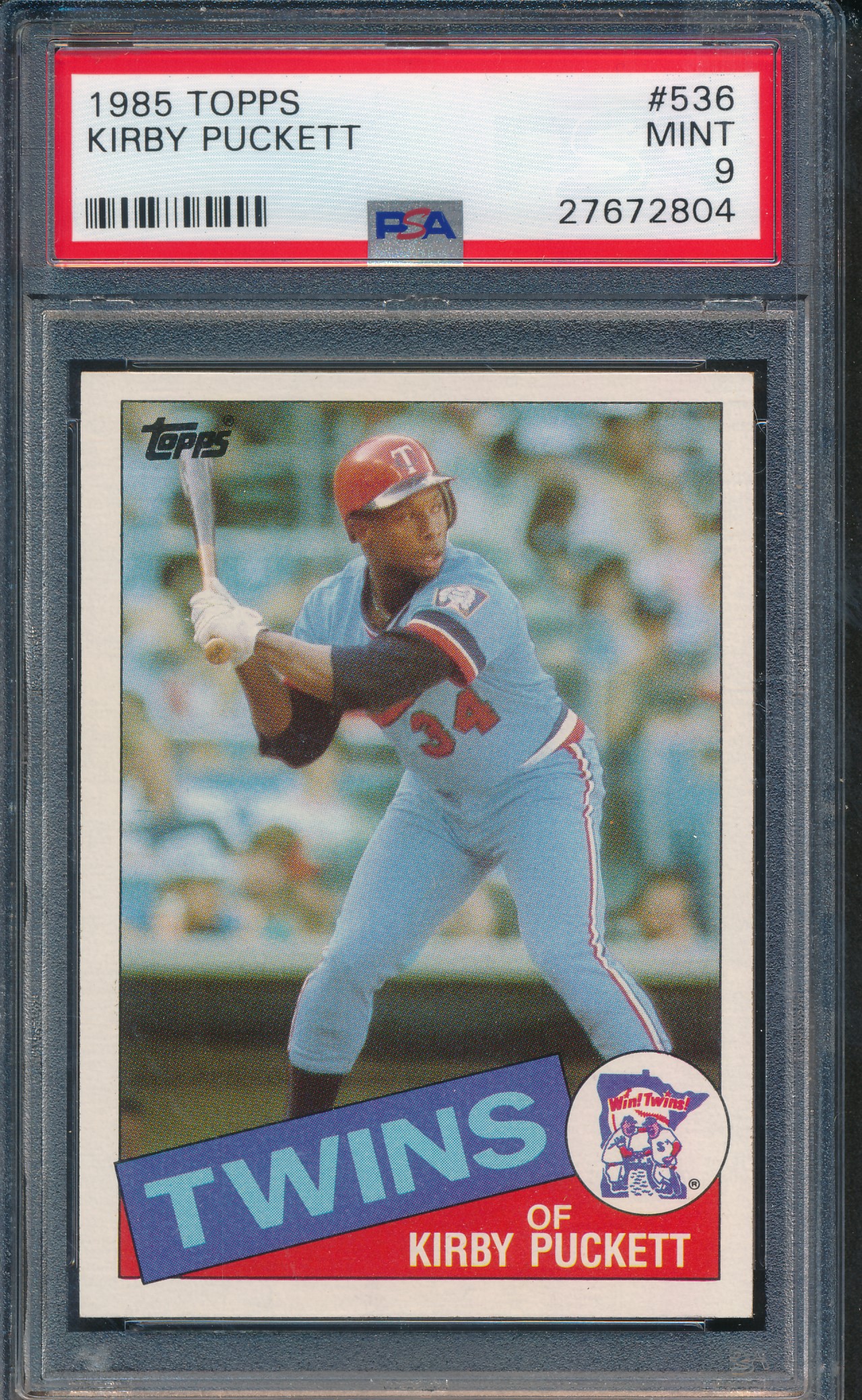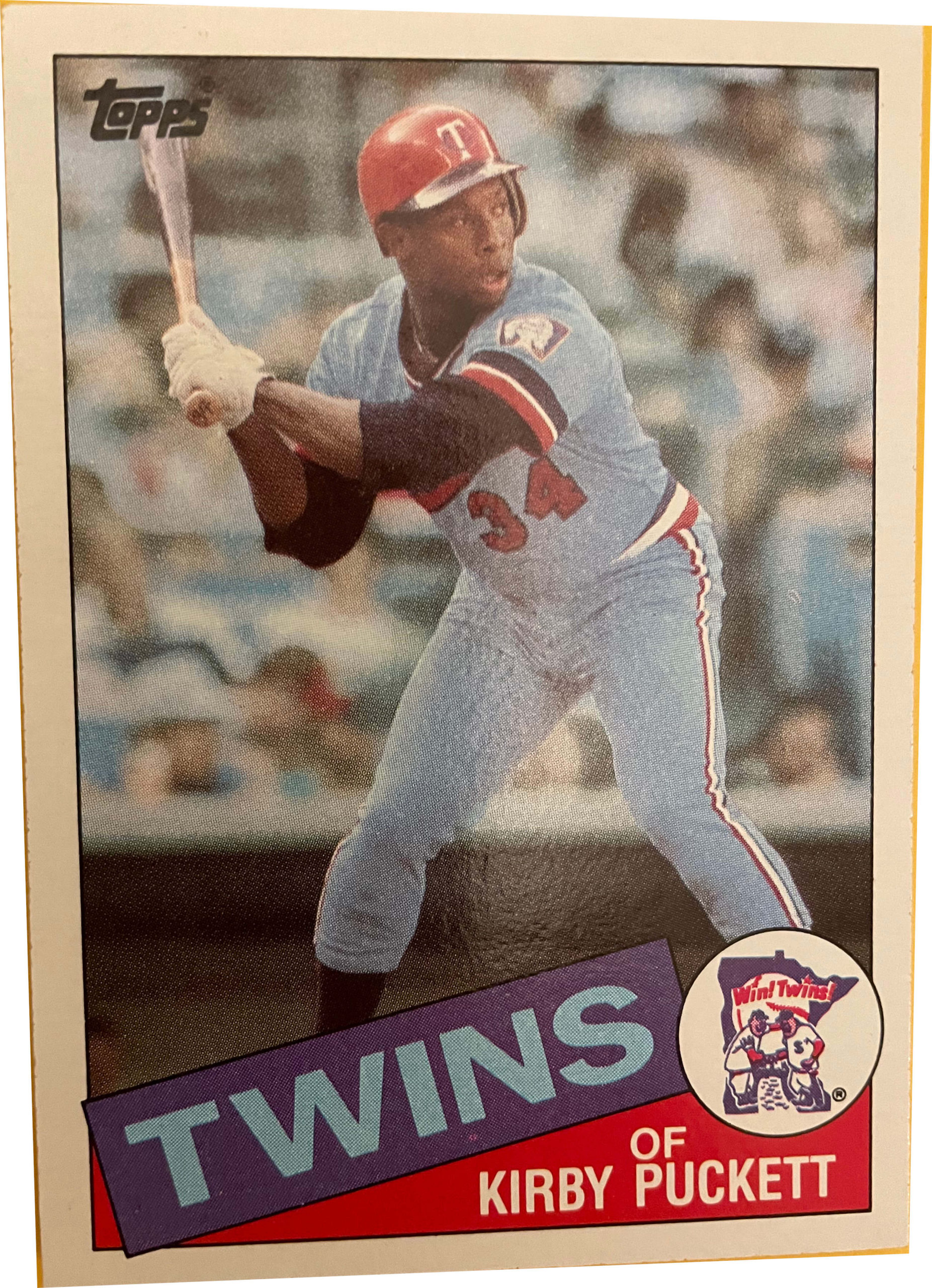 About Baseball Card Market
My partners (Jeff Weisenberg and Mike Parness) and I have been buying card collections for a combined 100+ years. Over those years, we've bought some very large and complex collections worth many millions. We can help you maximize the value of your collection. In some cases, that means getting your high dollar value cards graded before you sell them.
We are different from many other dealers because of our capital base. We don't need to sell a collection at a discount in order to get the money to buy another collection. We sell cards for retail. We never flip a collection to another dealer. Almost 100% of our buyers are collectors. That allows us to pay more for collections. It is very rare that another dealer will outbid us, but we encourage you to get multiple offers. Competition keeps us sharp.
If you have a large, valuable collection, we can come to you. We can wire money to your account or bring you a certified check. If you have cases of cards, we'll bring a truck and do all the loading.
We've bought collections from many large collectors, dealers and even closeouts from major card companies. To my knowledge, all have become satisfied customers. Referrals are a good part of our business and we work hard to keep them coming.
We have locations in NY/NJ, MA and FL. My partner, Mike, travels all over the US for large deals.
Please note, at this time, we are only buying large collections. We do not buy 1980 - 2020 Baseball, Football or Hockey cards that are not graded.
I look forward to working with you.
Doug Koval
Baseball Card Market