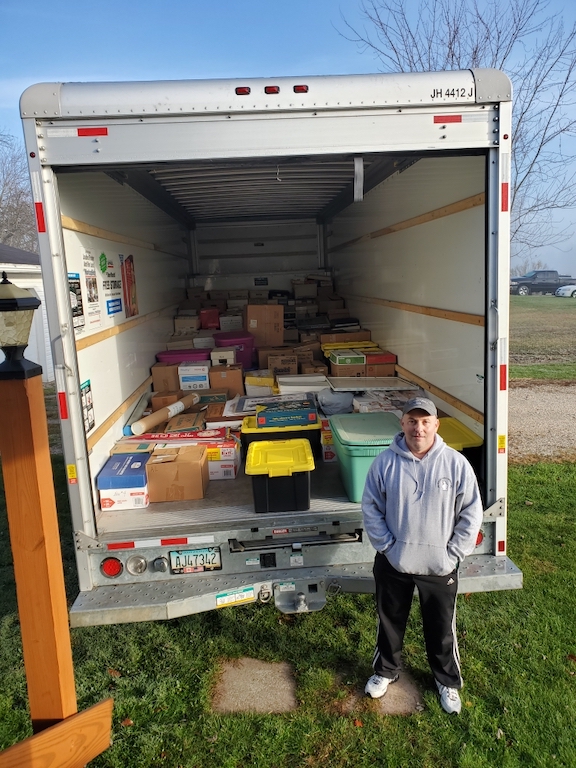 We Make Selling Your Card Collection Easy
---
If you're interested in a fair price, a pleasant experience and no hassles with payment, then we're a good place to start. Over the years, We've bought millions of dollars worth of cards from all sorts of people. One collector had a bad experience with a prior dealer so he was very concerned about getting paid. We flew to Chicago with a certified check for almost $200K. He deposited it in one of his accounts and then withdrew it in cash and re-deposited it in another account. After he was satisfied the money was his, we went to his house, loaded up a truck and went home.
We had another customer who we made a deal with for a large amount of unopened cases. Once he got paid and was happy with the transaction, he took us to a second warehouse for another deal, we paid him and then he took us to a third. This went on for a while. At the end of the day, we rented 2 trucks and drove the collection back to our warehouse.
Over the years, We've gone to great lengths to make sure our customers are comfortable with their transactions with us. If you sell to us, you can be 100% certain you're going to get paid.
About Baseball Card Market
My partners (Jeff Weisenberg and Mike Parness) and I have been buying card collections for a combined 100+ years. Over those years, we've bought some very large and complex collections worth many millions. We can help you maximize the value of your collection. In some cases, that means getting your high dollar value cards graded before you sell them.
We are different from many other dealers because of our capital base. We don't need to sell a collection at a discount in order to get the money to buy another collection. We sell cards for retail. We never flip a collection to another dealer. Almost 100% of our buyers are collectors. That allows us to pay more for collections. It is very rare that another dealer will outbid us, but we encourage you to get multiple offers. Competition keeps us sharp.
If you have a large, valuable collection, we can come to you. We can wire money to your account or bring you a certified check. If you have cases of cards, we'll bring a truck and do all the loading.
We've bought collections from many large collectors, dealers and even closeouts from major card companies. To my knowledge, all have become satisfied customers. Referrals are a good part of our business and we work hard to keep them coming.
We have locations in NY/NJ, MA and FL. My partner, Mike, travels all over the US for large deals.
Please note, at this time, we are only buying large collections. We do not buy 1980 - 2020 Baseball, Football or Hockey cards that are not graded.
I look forward to working with you.
Doug Koval
Baseball Card Market